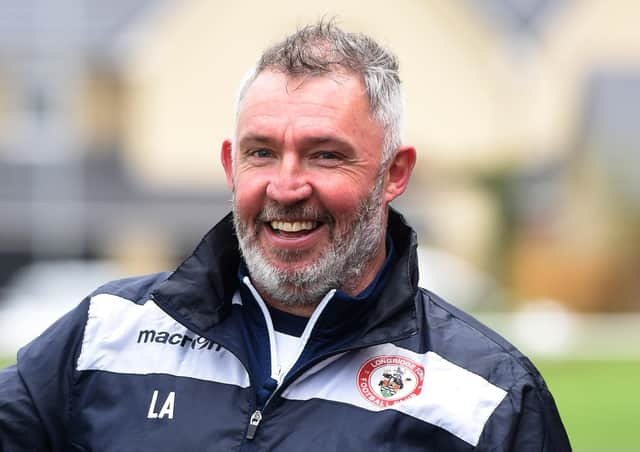 Boss Lee Ashcroft
Town's first season in the North West Counties League's top flight had seen them handily placed, sitting sixth in the Premier Division.
After a fine first half of the season, a slight wobble and postponements earlier in the year saw them six points off the promotion places with 12 games remaining when football was halted.
Throw in an FA Vase run which saw them reach the fifth round and it is little wonder the Town manager was a satisfied man.
That satisfaction has increased following talks with the players who performed so well in 2019/20.
Former Preston North End striker Ashcroft said: "Although we can't meet up, I've spoken to the players at length.
"They have all agreed to come back and have another go at it next season which is fantastic because I was hopeful that they would all stick around.
"I've sent them all a message saying they ought to be proud of what they achieved after winning the league last year and being promoted.
"I've said before the aim was to get ourselves established in the Premier Division this year.
"However, a few of them have improved as the team has improved and they all deserve a massive pat on the back.
"I know a lot of spectators have said how well they have done and I can only echo that."
While coronavirus might have put most of society in lockdown, Ashcroft continues to go about his daily job.
When he is not plotting Town's path up the pyramid, he's working for the Preston-based Ralph Livesey business, helping to deliver chilled fresh food to those who require it.
"I drive food to schools but there are some places still open," Ashcroft said. "I like working for them and I enjoy doing what I do – and I'm lucky that I can say that."