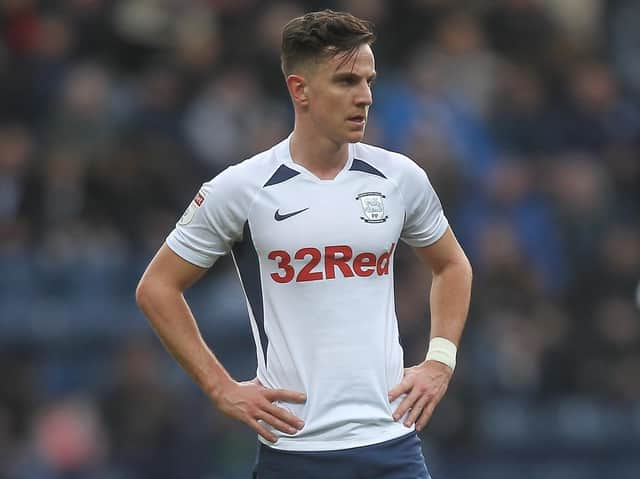 Josh Harrop
The Lilywhites midfielder is excited about the restart and the quick pace of the fixture list which will see nine games in 33 days.
North End's aim is to add a further three matches to the schedule in the play-offs.
Harrop said: "It is really exciting that we will soon be starting again.
"We have got a massive opportunity ahead of us to finish this season strongly and see where that takes us.
"Even though there are a lot of things going on around us, as a club and as a team there is a big opportunity for us.
"We need to be focused and we know what we are aiming for. Things will be different with no fans in the ground but we have to get used to that."
North End now have three weeks of training under their belt, the first week of which was non-contact.
Next week will be all about fine-tuning for the visit to Luton a week today.
Championship clubs are being eased into action in respect of having a clear midweek after the first game.
But then comes a run for four weeks of playing every weekend and every midweek.
That will get the regular season finished by July 22, followed by the play-offs.
Whoever finishes in the top six will have to be ready for a quick turnaround.
The play-off semi-finals are on July 25 and 29, with the final at Wembley on Sunday, August 2.
Reflecting on the change of routine which the return to training, Harrop said: "The build-up is all a bit different to what we have been used to.
"Maybe that is refreshing, having to do things differently to how you've done them for a few years."
Harrop has been pleased with his fitness levels since returning to training.
The 24-year-old said: "The work we did when we were off got us ready for training.
"We are in a day and age where no one is unfit, in many ways it is just a case of sharpening up.
"My body is feeling as good as it has been for some time.
"During the lockdown I did a lot of long distance runs which I'd not had the time to do for a long time.
"When normally you are training and playing games, you don't do the longer runs.
"This was an opportunity to do a few different things."
There has been a change of date for North End's clash with Sheffield Wednesday at Hillsborough.
The visit to Hillsborough has been moved from July 7 to Wednesday, July 8, with a 7.45pm kick-off.
That is due to the Owls' game at Swansea being switched to Sunday, July 5, for television broadcast.