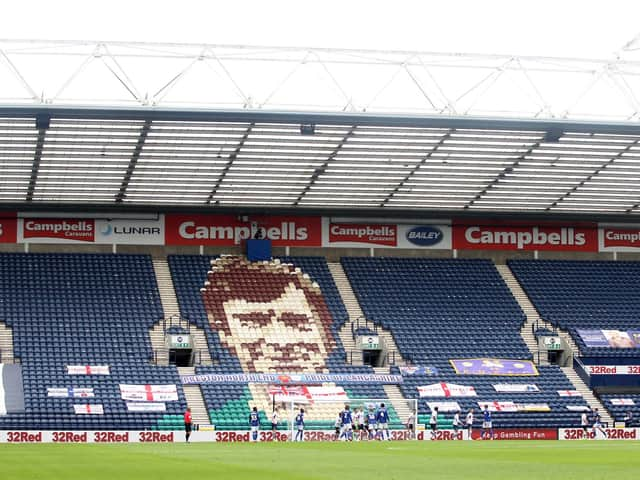 An eerily empty Deepdale witnessed North End lose to Cardiff
At the end of the game we were like a wounded lion lying on the ground after being hunted down by the visitors Cardiff whose guns had fired in three tranquilizer darts to sedate our play-off hopes and resulted in them taking our place in the top six.
While all is not totally lost it will take a remarkable turnaround of form after this setback if we are to roar back to salvage anything out of what once looked like being a very promising season.
In the first half we looked comfortable at the back and although we moved the ball well at times we created very little in the way of clear cut chances.We did have strong claims for a penalty dismissed when Sinclair was clipped right under the nose of a perfectly positioned referee.
Whether or not he would have been persuaded to point to the spot if a partisan crowd had been present in the soulless empty stadium is a subject open for debate. In the second half we did not really look like scoring but came back well to equalise minutes after Cardiff had taken the lead.
However, we could not build on the goal and looked tired and jaded in the end part of the game and we conceded the two late goals which gave the away side the points. Cardiff played like a side currently on the up after a difficult start to life back in the Championship.
They gained in confidence as the game progressed while we looked like a side which has now taken just a solitary point from its last five games.
It felt very strange watching a home game on television but least it was dry and I also wandered how many fans would have remained inside the stadium until the final whistle to endure a good soaking which would only have added to the afternoon's misery.