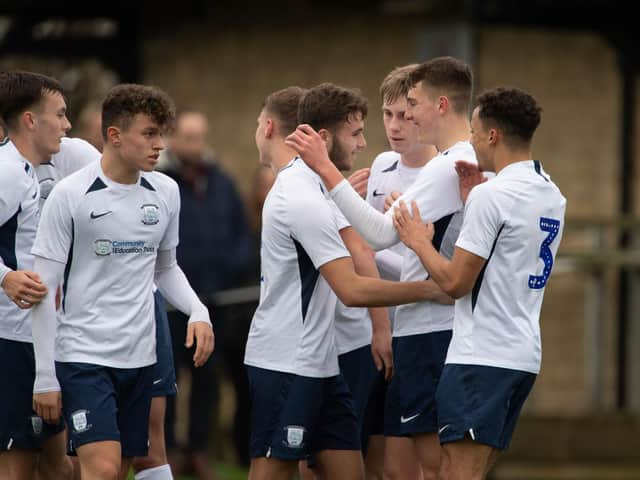 Preston North End's academy team celebrates a goal Picture courtesy of PNE
Games at academy level have been suspended along with first-team football since March.
Preston North End's Under-18s play in the North West Youth Alliance and were in third place when games were stopped.
Their academy based at the UCLan Sports Arena in Cottam is category three.
A statement from the EFL on Friday afternoon read: "The EFL has today confirmed that the Academy Games Programme for the 2019/20 season has been terminated with immediate effect.
"The EFL administers the programme for Category 3 and 4 Clubs (U9 to U18) whilst the Premier League does so for Category 1 and 2 Clubs (U9 to U23) and the decision, which is independent of any discussions regarding the resumption of the 2019/20 campaign for first team football, has been taken to give Academy staff and their players an element of clarity at this challenging time.
"The methodology for determining the final league standings or other outcomes for the season will be decided at a future date.
"Additionally, it is intended that any fixtures for the 2020/21 Academy season will not commence any earlier than would usually be expected."