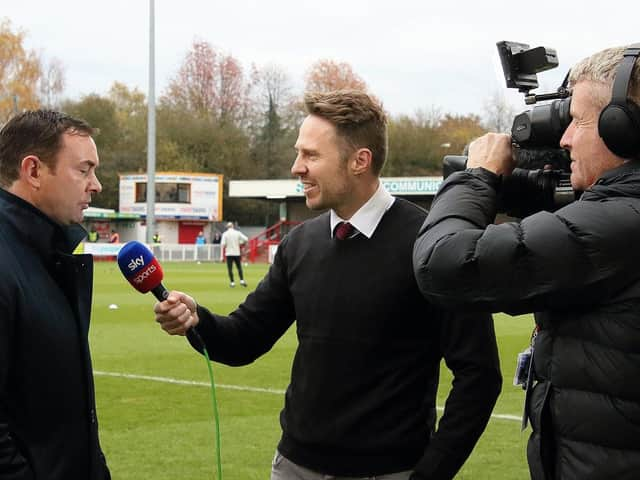 Morecambe boss Derek Adams
The Shrimps' boss has 12 senior professionals, as well as youngsters Freddie Price and Ibrahim Bakare, signed up for the 2020/21 season.
He has previously spoken about going into the new campaign with 20 senior professionals and is working towards achieving that.
"We're well down the road with signing players," said Adams.
"I've said before that I'm looking to bring in eight new players.
"We have agreements in place with players already to come in on a permanent basis."
Football's suspension in March as a result of the coronavirus pandemic, coupled with the subsequent return to action and rescheduled fixture list, meant the summer window also had to be rearranged.
Clubs have until 11pm on October 5 to complete international deals but, after consultation with the Premier League, the EFL announced domestic moves can still be made until 5pm on October 16.
It also meant a later start to next season and, consequently, a delayed pre-season with a location for Morecambe's training still to be determined given the need for any venue to meet safety requirements.
"We're starting training on August 1," Adams said.
"It gives us six weeks to get the players into shape for the start of the season.
"We're working on a few little issues (for a venue) which need to be clarified because we have to work in smaller groups to start with.
"The EFL protocols say that, for the first few training sessions, we have to work in groups of five and then we have to get Covid-tested after that.
"When they get the all-clear after that, we can go into contact training. The players will have to turn up in their training gear and go home in their training gear.
"They will have their own water bottles and their own GPS (monitors).
"For the first week, it will be a case of coming in, training, then going home.
"It isn't ideal because we won't be able to have any double sessions in the first week, that's not going to be possible."