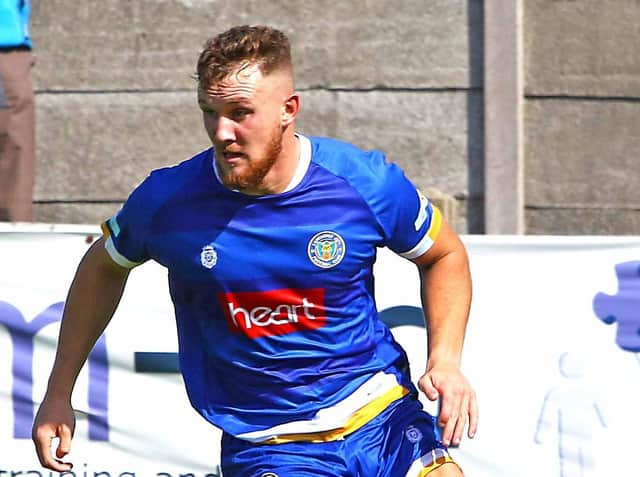 Brad Carsley
The Dolly Blues striker admitted that to see the 2019-20 NPL Premier Division campaign declared null and void was unsatisfactory to say the least.
But he thinks that the football authorities had no alternative considering the Covid-19 crisis, and agrees that the best way forward is to start afresh, hopefully, in August, rather than having one season overlapping the other.
"I think a few clubs would have liked it to have gone a different way," said Carsley, whose window cleaning business is currently grounded. "Teams like South Shields and FC United who were pushing for automatic promotion.
"Even ourselves – we were in the last play-off spot and we would have had as good a chance as anyone to finish inside the top five.
"Who knows what would have happened in the semi-finals and final of the play-offs.
"We would have liked to have seen the season finish but we just don't know how long this is going to go on for and I think it's best that one season is ruined rather than two."