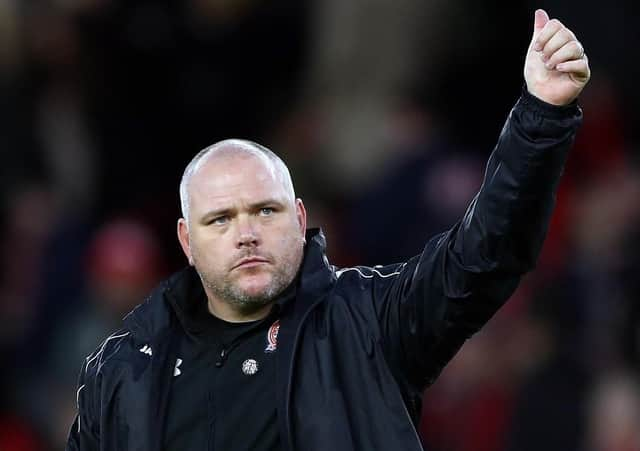 Coasters boss Jim Bentley
Haythornthwaite, whose VetPlus business serves the veterinary industry, has written to all the Coasters' furloughed players offering shifts packing products for pets and farm animals.
In his latest video for the club website, Haythornthwaite explained the decisions over Bentley and Castle.
"Almost everyone else at the club has been furloughed for quite a long time," he said.
"We'd not furloughed Jim because we weren't sure what was happening.
"We are almost into recruitment time of year, looking at new players, but because of the current situation nobody is going to be doing any recruiting of any kind.
"So we felt it made sense to save every penny we can and make use of the great Government scheme while it is available.
"We've also taken the decision to furlough Jonty for at least three weeks because there isn't a lot he can do. He has been trying to put together a budget – almost an impossibility.
"We have done our budget on the idea that the season could start in September behind closed doors and with no income until January, when we would expect to see crowds back. We're looking at a period of nine months with no income."
Haythornthwaite thanked both men for accepting "really significant pay-cuts", which exceed those taken by the players.
However, the chairman is conscious that players with young families will be impacted by their loss of earnings and is offering them a way to boost their earnings.
Haythornthwaite said: "We use a lot of agency workers in our factory and I've suggested that there's no need to use agency people. We could use some of our own people and offer them the chance to work in the factory.
"It's packing work, which is fairly easy and you can pick it up really quickly.
"I've written to all the players and said if they'd like to come and work in the factory they can.
"It's £9.50 an hour but if they want 40 hours we can give it to them. That isn't a kick in the backside and it helps them to make up the difference (in their wages). We'll be interested to see how many reply."