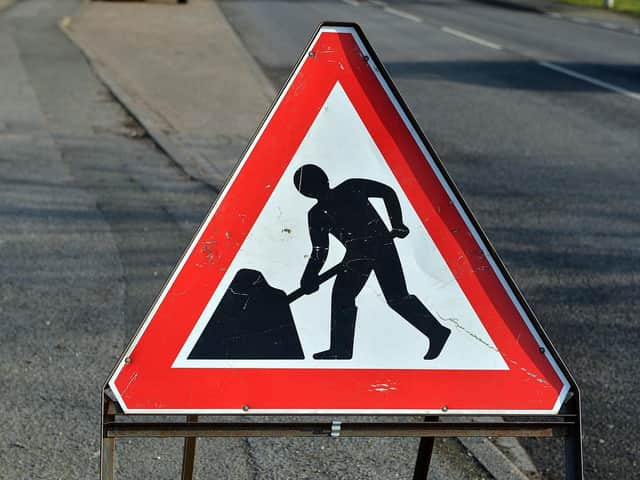 Roadworks are taking place in Cumbria and Lancashire
M6 bridge painting junction 31 to junction 32
From Monday (8 June) we're carrying out 9pm to 5am overnight maintenance, including re-painting, on two bridges – Grange and Hollins footbridges - between junction 31 and junction 32 of the M6 in seven-week project. Both the northbound and southbound carriageways will be reduced to one lane in each direction at the location of each bridge during the overnight work. A 50mph speed limit will also be in place. From Saturday 20 June the southbound entry slip road at junction 31A will be closed nightly – 9pm to 5am - until Saturday 4 July.
M6 junctions 36 to 43 and A66 and A595
A £3 million rolling programme of work to renew road markings and road studs along sections of the M6, A66 and A595 in Cumbria started on 11 May and will last until September. The work will focus on sections of the M6 between Kendal and Carlisle, the A66 west of Cockermouth and along the A595 between Distington and Thornhill. Some overnight – 8pm to 6am - lane or slip road closures and off-peak or use of temporary traffic lights will be used.
M6 junction 43 Eden Bridge
A £2 million, three-month project to resurface sections of the northbound and southbound motorway carriageways around junction 43 and carry out bridge maintenance at the junction – replacing some 40 bridge joints - started in April. The work requires occasional overnight closures of the slip roads at junction 43 with good and clearly-signed motorway diversions in place.
Narrow lanes and a 50mph speed limit are now in place along a short stretch of the motorway where a new junction (junction 2) is being constructed as part of Lancashire County Council's Preston Western Distributor road project.
A six-week, overnight – 9pm to 5am - project to resurface sections of both the westbound and eastbound carriageway between M58 between junction 1 and junction 4 started on Tuesday 26 May. Most of the work is being done using lane closures but some overnight carriageway closures will be required with clearly-signed diversions in place. On Monday, Tuesday and Wednesday nights (8, 9 and 10 June) the westbound carriageway between junction 3 and Switch Island will be closed. A clearly-signed diversion will be in place each night.
M65 junction 8 to junction 10
Overnight – 8.30pm to 6am - carriageway closures for routine maintenance continue tonight (Thursday 4 June) and into the weekend tomorrow, Saturday and Sunday nights (5, 6 and 7 June) with the eastbound carriageway closed between the exit and entry slip roads at junction 10.
A66 Temple Sowerby bypass
A £2m project to resurface the whole of the bypass and associated slip roads will start on Sunday 14 June. The A66 will remain open at all times with a 40mph contraflow system in place. Occasional slip road closures will be taking place with clearly-signed local diversions in place.
The project has now entered its final phase with resurfacing and associated finishing works. Short-term round-the-clock road closures off the roundabout have now finished and all the work will now be done with overnight closures only. The following resurfacing work is taking place this week and into the weekend:
• Norcross Lane (Thursday 4 June)
• Amounderness Way (A585) westbound, Friday and Saturday nights (5 and 6 June)
A585 Windy Harbour to Skippool improvement
Work to construct a bypass and improve the junctions at Windy Harbour and Skippool is now underway. Information on traffic management likely to affect road users' journeys will be included in this bulletin. In the meantime, anyone interested in the project can visit the project webpage at https://highwaysengland.co.uk/projects/a585-windy-harbour-to-skippool/
Site inspections lasting about five weeks at the Cross-a-Moor junction started on Monday (1 June). Three-way temporary traffic lights will be in place from Monday to Friday between 9.30am and 3.30pm each day.
A595 Distington bypass resurfacing
A £1.8m, six-week project to resurface Distington bypass between Dobies roundabout and Howgate roundabout, started on 4 May. The work requires phased overnight carriageway closures with signed local diversion routes in place.