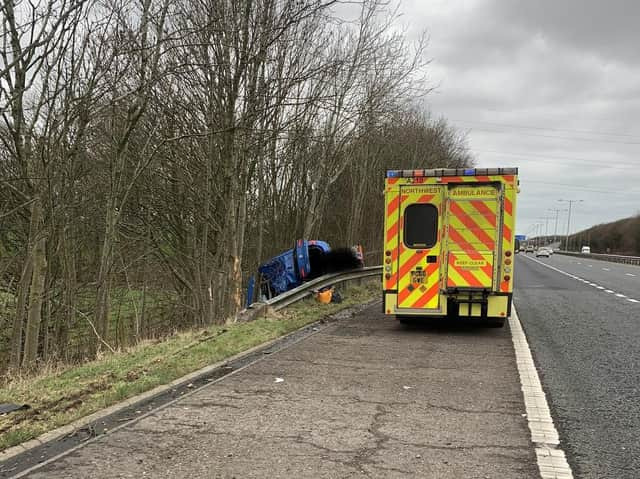 Picture by DCC Terry Woods
The incident happened at around 1pm on the motorway near Kirkham. Two lanes from Junction 3 to Junction 4 were closed while police, firefighters, ambulance and air ambulance services and traffic officers from Highways England attended.
Lancashire deputy chief constable Terry Woods said: "Thankfully only minor injuries, shows importance of wearing seat belts - occupants here did just that and walked away."
A Lancashire road police spokesman said: "Luckily the children on board were in Isofix Child Seats. Even with such an impact the seats remained attached to the structural integrity of the vehicle. Could have been so much worse, but only minor injuries."
Picture by DCC Terry Woods