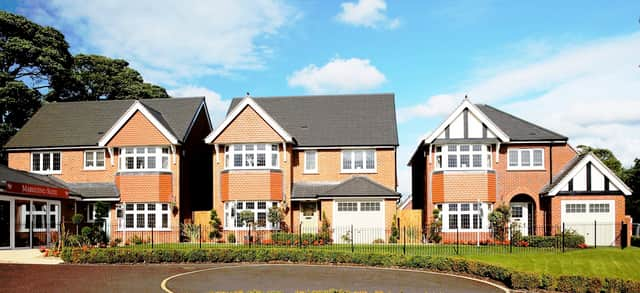 Potential buyers may be putting off moving house unnecessarily because they think selling their current property will be stressful – but with Redrow's Mastermove it will be far easier than they imagine.
And the award-winning homebuilder is making it simpler still during New Homes Week (May 15-21), with special events in several Lancashire locations to explain just how it works.
At The Hedgerows in Clayton-le-Woods, a special Mastermove event will take place on Sunday, May 21.
Redrow experts will be on hand at both developments between 10am and 5.30pm to explain how the scheme takes the headache out of selling an existing property, leaving customers to focus on all the best aspects of buying a brand new home.
"The HBF's New Homes Week is all about making people aware of the advantages of buying a new home," says Claire Jarvis, sales director for Redrow Homes (Lancashire).
"New homes offer great designs with top quality specifications and a 10-year warranty as standard. As the organisers of NHW say, the peace of mind when buying a new home is unrivalled.
"As well as a beautifully designed place in which to live, new build homes are low on maintenance and cost-effective to run with a host of energy saving measures – and many can be purchased with the aid of the Government backed Help to Buy."
But while it's easy to see the advantages of a new home, sometimes selling a current property can seem like an insurmountable obstacle to enjoying them.
"And that's where Mastermove comes in," adds Claire. "It takes all the hard work and worry out of selling an old property by arranging valuations, appointing an estate agent and taking care of all the paperwork. We'll also contribute to the selling fees so save our customers money too.
"And it doesn't matter whether people have a house to sell or a flat, whether they want to upsize, downsize or move sideways in the market place; unlike part-exchange, Mastermove can work in all situations."
All will be explained at the Mastermove event being held at The Hedgerows, in Clayton-le-Woods, which has three and four-bedroom detached homes from £234,995.
Alternatively, call in at the show homes off Wigan Road, open daily from 10am to 5.30pm, call 01772 394766, or visit www.redrow.co.uk/thehedgerows.