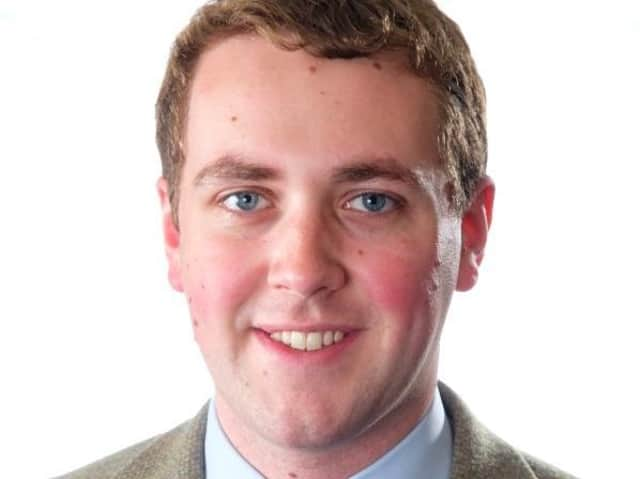 Ian Donnell has stood down as a councillor for Preston Rural East at Preston City Council to embark on a new career as a doctor
Dr Ian Donnell has stood down as Conservative councillor for Preston Rural East after completing his medical training at Royal Preston Hospital.
The doctor, who has served as a city councillor for the last two years, has moved away from Preston on completion of his medical training.
He will shortly begin his medical career as a junior doctor on the frontline in the battle against coronavirus.
"It has been my pleasure to serve the people of Preston as ward councillor for Preston rural east," he said.
"I want to thank my fellow councillors for making me welcome and my constituents for their support.
"I have had the privilege to meet a fantastic range of people in the city and will take many warm memories with me as I embark on my new career as a doctor."
Adrian Phillips, chief executive and returning officer for Preston City Council has thanked Dr Donnell for his service to the city.
"We thank Dr Donnell for his service on the city council and send him our best wishes as he begins his medical career with the NHS in the midst of the COVID-19 pandemic."
Dr Ian Donnell's term as councillor was due to end with the local elections, which were due to take place on Thursday, May 7.
Due to the suspension of local elections, the Council will have what is known as a 'casual vacancy', which cannot be filled until the next local elections take place in May 2021.
There are two other councillors who remain in post for the Preston rural east ward.
The ward is in the eastern and northeastern part of the city, near the M55 motorway, and also covers Sherwood and Grimsargh.