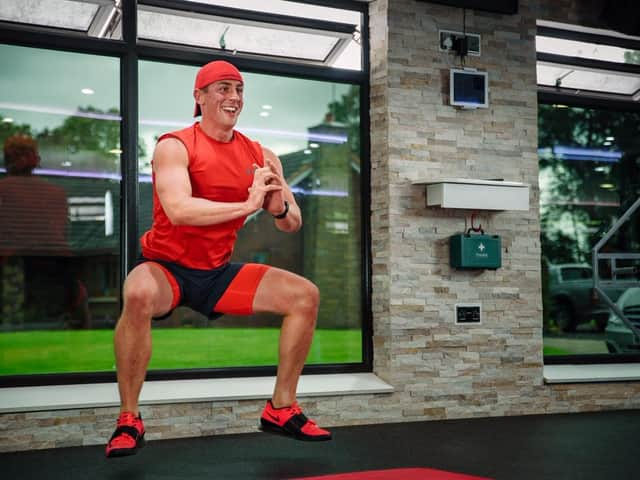 Keith Lockley, owner and personal trainer at KO Fitness in Preston
With gyms forced to close their doors, people are having to look at other ways to get daily exercise, which can be trickier for those with no access to a garden or a green space.
That's why Preston-based KO Fitness personal trainers, led by owner Keith Lockley, will be live streaming fitness workouts on their Facebook page every weekday at 6.30pm, and on Saturdays at 9am, during the restrictions on public movement.
Keith said: "We wanted to help everyone to keep active and healthy, we wanted to help them stay on track even during this period.
"When we go live each night, you can join in, via phone, tablet, linking to your TV. Monday was our first live streaming ever and it went really well, it was great seeing more and more people getting involved."
On Tuesday, more than 2,500 people across Lancashire joined them for a workout in the comfort of their homes.
Keith added: "The response has been amazing and it's great to see people joining us every night to remain positive, keep active and make the most of the situation presented to us."
The live classes offered by Keith and his team are designed to accommodate the needs of beginners as well as advanced gym goers, and can be followed by everyone who wants to keep exercising.
The daily workouts will also be available on their Facebook page after the livestream, so that people can re-watch them later on.