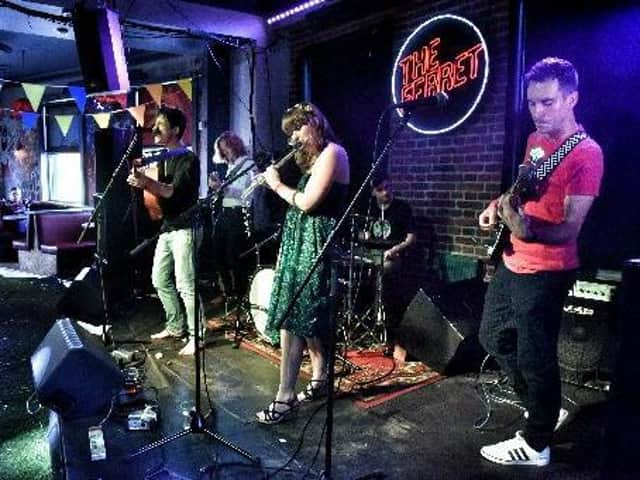 The Ferret
The Ferret in Fylde Road is a popular bar that, like all others, has been forced to close during the coronavirus crisis.
With an reopening date still uncertain, the venue has now launched an appeal to raise up to £8,000 to ensure it carries on after lockdown is removed.
The Ferret occupies a unique niche in Preston's grassroots live music scene supporting emerging musician and artists.
It has set up a page on Crowdfunder, which has already realised more than £7,000.
The venue was established in 2006 as The Mad Ferret and the lease taken over by present owners the Rolands family in 2014 to save it from closure.
The Ferret was refurbished in 2104 at a cost of £70,000 using savings and "begged and borrowed money from family and banks" turning it from a rundown dingy place into a bright modern themed space.
Its Glastonferret event is an annual three-day music and performance festival during which the venue is cloaked in real turf and straw bales.
The Ferret says: "Like most small music venues, The Ferret struggles to make any profit.
"Grassroots music venues are the lifeblood of the music industry. It is not an exaggeration to say without them there would be no music industry.
"They need lots of dedicated nurturing. The Ferret has never been run for profit but operates more like a charity - no-one on its board takes any money or dividends from the venue.
"It is a labour of love born out of a passion for live music."
Director Susan Rolands said she was delighted at the response to the appeal so far and touched by the affection that many people had for the venue.
The appeal will continue until May 8.
The venue says it is unsure how it will emerge from the coronavirus lockdown and promises to match any money raised in order to ensure it rebounds to provide "an even better resource for Preston."
https://www.crowdfunder.co.uk/theferret