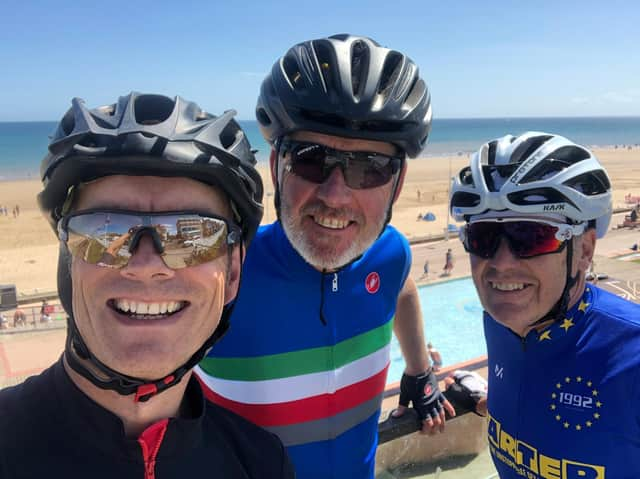 Bob, Phil and friend arrive in a sunny Bridlington
Phil, who works as a mortgage and protection manager for bank HSBC, was motivated to take to the saddle after his girlfriend's mum was successfully treated for breast cancer at Rosemere Cancer Centre, the region's specialist cancer treatment centre at the Royal Preston Hospital, last year.
He said after raising around £500 for the charity: "It was fantastic and a brilliant experience & great to raise some funds for a worthwhile cause."
Phil set out from Blackpool on July 18 with a plan to ride 100 miles. He completed the final stretch to Bridlington on the East Coast next day. Accompanying him was Bob Unsworth, a former school friend of 42 years, who now lives in York.
Phil, who had originally planned his cycle for April but had to postpone it until coronavirus restrictions were eased to permit overnight stays, has set up a Just Giving page at https://www.justgiving.com/fundraising/philandbobcoast2coast. The money he raises will be match funded pound for pound by HSBC.