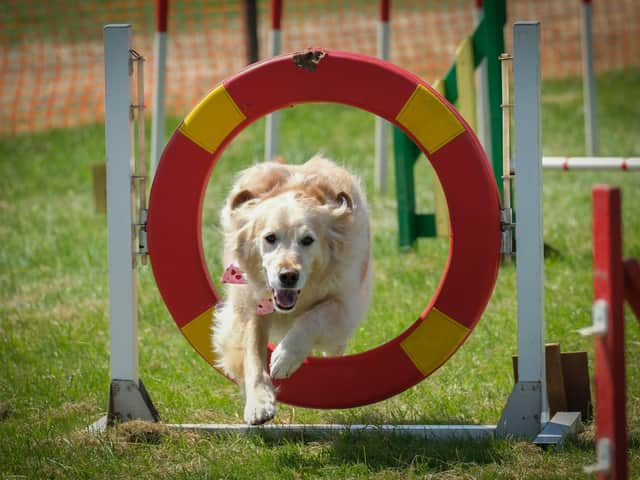 Longridge and Goosnargh's annual agricultural show will go virtual this year (photo from last year's event)
They have vowed their show will go on - even if it has to be online.
The team behind the Goosnargh and Longridge July show drew on historical precedent when making their decision to go virtual.
A spokeswoman said: "When, in 2007 the farming community was badly affected by the foot and mouth outbreak, we held a show without cows or sheep – the show must go on! When we had a year of torrential rain in the run up to the show, we had to cancel the event on the field, and transfer the junior, horticulture and other sections to the Civic Hall – the show must go on! This year we are all affected by the Covid-19 Pandemic, but in true show style – the show must go on!"
She continued: "The committee was determined that the community should not miss out on this annual event, so we decided to bring the show to you, to enjoy from the safety of your own home."
The show's charitable aims include: "the promotion and general advancement of the science of agricultural and horticulture in the widest sense" and the show team were especially keen to explain the work of farmers and other food producers.
The spokeswoman added: "We have an important role to play in helping the wider community understand and appreciate the work of our farmers and local producers. With more people becoming concerned about global warming, its more crucial than ever to educate people, so they can understand how food is produced locally, to reduce food miles and to promote 'Buying Local' to support our local food producers and retailers."
Photo entries are invited for marquee classes ranging from handicraft to juniors, pet dogs, horticuture, photography and vintage tractors. A special class for this year is for a photograph of a Goosnargh and Longridge rural view.
Winners will announced on show day July 11 and all entries will be posted on the show's website the week before the show. The field events are all cancelled.
See www.glashow.org.uk for details of how to enter.