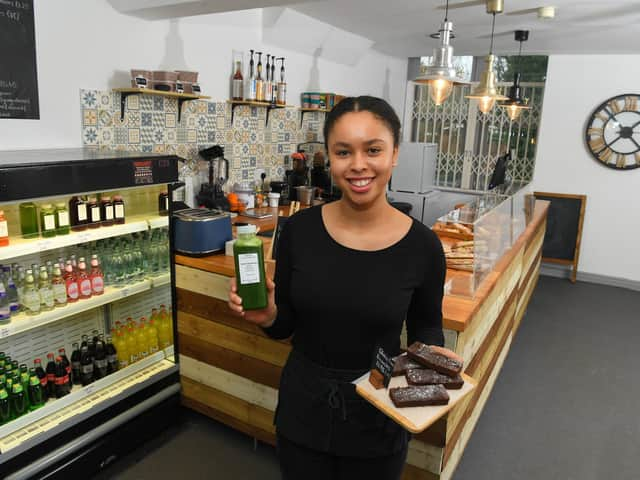 Lucy Ugborokefe, who opened Origin Juice and Brew Bar when she was only 15 years old
But that is exactly what Lucy Ugborokefe did when she launched Origin Juice and Brew Bar on Fishergate Hill, Preston.
Her idea to become a budding entrepreneur was inspired by her parents.
Lucy, who is homeschooled, said: "The cafe is something I have thought about for a while because my parents have their own businesses.
"My dad has a restaurant and nightclub and my mum renovates houses.
"I've always had an interest in cafes and seeing what people do themselves from food to decorating."
The new brunch spot specialises in breakfast, lunch, juices and cakes - and the idea is to cater for all.
Lucy, who is now 16, said: "We cater for everyone; vegetarian, dairy-free, vegan and gluten-free."
Everything at Origin Juice and Brew Bar is made from scratch, locally sourced and all the juices are freshly pressed.
The cafe has been brought to life by Lucy, who has designed everything from the menu to the interior and logo.
Her ideas were the result of research from Instagram, looking at other cafes and being inspired by the things she saw on her travels from the likes of London and Italy.
The young entrepreneur has a busy lifestyle, working throughout the week at the cafe whilst also studying.
Lucy said: "I work in the day and come home at night to study for my GCSE's, whilst also thinking of ways to improve the cafe."
Origin Juice and Brew Bar is open all week except Sunday.
Search Origin Juice and Brew Bar on Facebook to find out more.