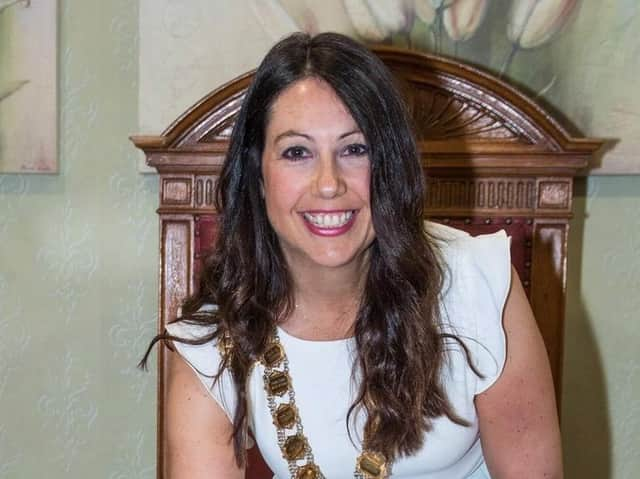 Garstang Mayor Coun Elizabeth Webster
Coun Elizabeth Webster said many local residents had suggested they would still like to make a scarecrow "for a bit of fun during these unprecedented times."
She acknowledged that the Coronavirus lockdown means there will be no set route and no judging. But she urged people to get crafting using materials they already have at home and then place the completed scarecrow in their gardens to be seen by any passers by.
She said: "Lets have a free theme, however you may want to show your support for our key workers."
Coun Webster continued: "Please note, this is not an organised event ...We are not encouraging people to go out shopping for materials or to find the scarecrows.Take a photo of your scarecrow and message the (Scarecrow Festival) page. We can have a virtual display of scarecrows!"
She added: "We are hoping for lots of scarecrows to pop up in and around Garstang with possibly a key worker theme .Anyone can join in. Have fun and stay safe."