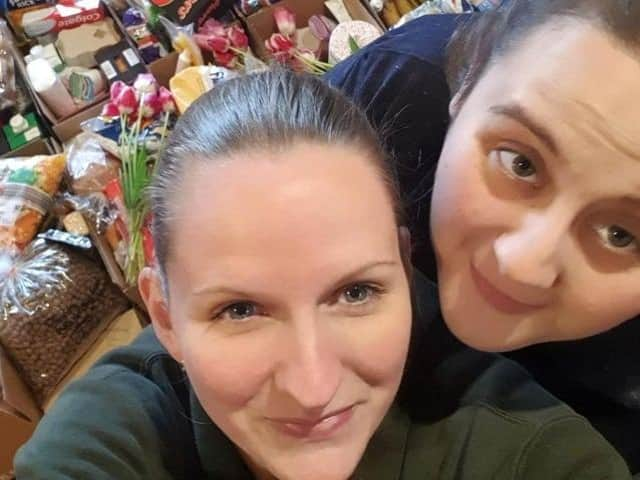 Heather and Caroline are grateful to the community
The Bellflower Pub, on Parkside Lane, Garstang hosted a Heroes Breakfast on bank holiday Monday for people in the Garstang area who have worked and battled through Covid.
Owner Heather Brandwood invited nominations from the community and 22 people were selected to get a free breakfast at the eaterie, accompanied by family or friends in their social bubble, who got 50% off under the last day of the Government's Eat Out To Help Out scheme.
Heather, 32, who runs the pub with partner Caroline Porter, 26, said: " In total we had 40 people booked in and also offered takeaway breakfasts for Garstang Police fire and paramedics. It was a time for them to celebrate with their nearest and dearest.
"We asked people in the community to nominate people who have done something above and beyond, from extra hours at the hospital, to doing people's shopping for them."
In June, Bellflower staff set up an appeal to help vulnerable people in the area who cannot afford to get food supplies.
They delivered vital packages of toiletries, tinned goods, drinks, frozen food and chilled items to support struggling Garstang families or individuals who were made redundant, furloughed or suffered financial losses as the grip of the pandemic tightened.
The nominees included members of staff from Garstang Quality Meats in the market, for generously donating to the Bellflower's food bank scheme, local lady Jeanette Andrews for her hard work at the launderette, resident Karrie Heyes who kindly did a man's shopping for him as he was shielding during lockdown, nurse Samatha Jayne who didn't see her children for around nine weeks as she nursed patients through the Covid-19 pandemic and well known Garstang milkman John Seed.