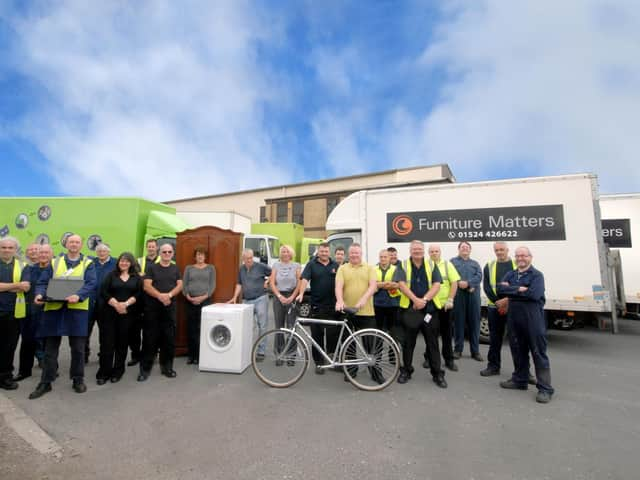 The Furniture Matters team
Supplying everything from sofas, wardrobe sets, and washers to microwaves, cookers, beds, and bedding, the charity's work has allowed SafeNet to expand their service amidst growing demand, with a recent Women's Aid Survivor Survey showing that 67% those who are experiencing abuse say it had worsened since lockdown with a further 72% stating that their abuser now had even more control over their life.
"The work Furniture Matters have done to support us during this time has been invaluable," said Helen Gauder, Managing Director SafeNet Domestic Abuse Services. "Without them, victims of domestic abuse would continue to remain isolated with their abuser with little means of escape.
"By helping us provide self-contained, comfortable accommodation, the team at Furniture Matters has allowed us to extend our provision at a time when services are more in-demand than ever before," added Helen, with over 75% of respondents to the Women's Aid Survivor Survey saying the pandemic had made it harder for them to leave their abuser.
Steph Buchanan, Manager of Furniture Matters, said: "We are always here to support our communities, and now more than ever they need our help. These properties will be a lifeline for those in need, and in these uncertain times, provide a safe place for people to call home. We will continue to do everything we can, working together to make a real difference."