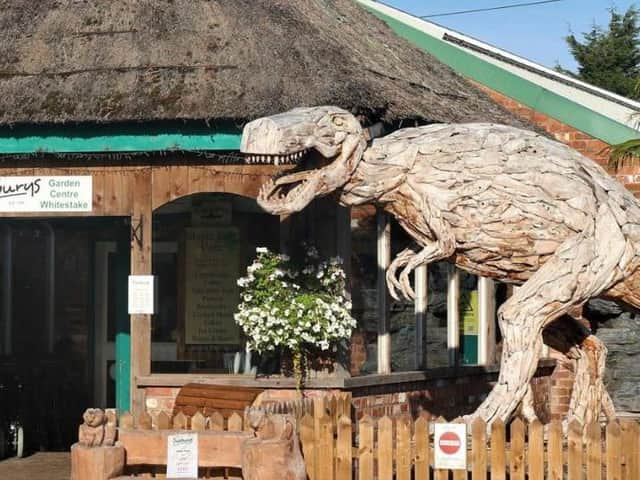 Duxbury's garden centre
Lesley Duxbury and her husband Frank run Duxbury's Garden Centre on Chain House Lane, Whitestake,
But they claim a six month access dispute with the Turbary Woods owl and bird of prey sanctuary has turned folk against them.
The couple say sanctuary supporters' angry online comments towards them became abusive and intimidating.
An entrance to the bird sanctuary
However Lesley, who originates from Leyland - Frank is from Penwortham - said she accepted the apology but wanted to make it clear the couple 'had done nothing wrong.'
The dispute escalated last week following work at the garden centre. It had begun when it shut its shop due to Covid-19 to protect staff and went to online deliveries. The sanctuary had used the centre as access, but had a further two entrances to on site, say the Duxburys.
Lesley explained: "We were putting in a new electric cable on the site and had to dig up part of the road on the site, there were diversion signs in place so that everybody could access all the site, never at any time was anybody cut off, and that includes the bird sanctuary.
"The bird sanctuary posted online that we had blocked off the road, implying that yet again we had blocked off access to the bird sanctuary. The online abuse started again, even worse this time, as these are the same people, only getting angrier at us."
Andy Bilsborough, who runs the bird sanctuary, said the issue was now resolved and he apologised for any distress suffered by the Duxburys. He said the online abuse was removed as soon as it was seen, adding: "I'm more thn happy. We're neighbours and want to stay friends."
Police say the matter had been reported to them.