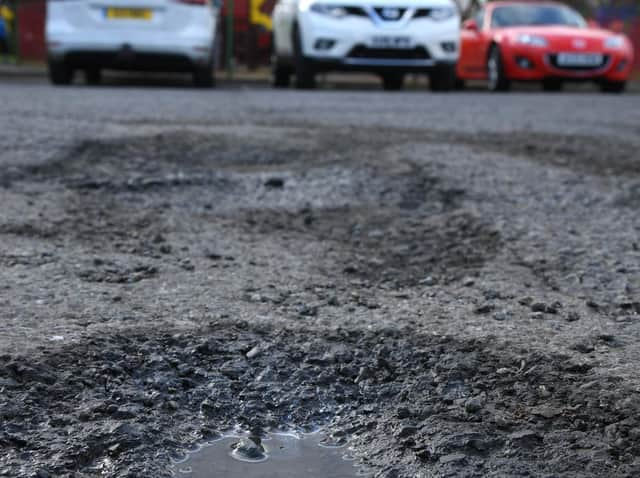 The damaged car park
The car park off Chapel Lane, New Longton, is on land that is part of New Longton Sports and Social Club, both of which belong to South Ribble Council, but is leased to the club on a 10 year renewable lease.
Over recent years, the surface of the car park has deteriorated to a point where councillors described it as "a mess and could potentially become hazardous."
The club is responsible for maintenance of the car park, but currently does not have the funds to pay for its repair.
The social club is responsible for maintenance
Councillor Graham Gooch, chairman of Longton Parish Council, said: "Whilst the car park belongs to the club it is used generally by the public using the children's playground, the park and local shops. In fact the club is a minority user.
"As it is an asset to the community, the club approached the Parish Council and asked for a grant to carry out the repair.
"The council concluded that it is a benefit to the whole community it was within the remit of the council to provide the funds. Thee quotes had been obtained and one was selected by the council and is around £9,500."