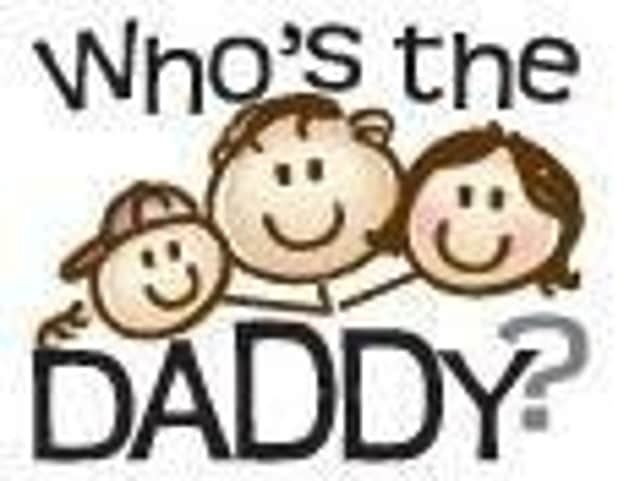 Who is the Daddy?
But as I lowered mum's ashes into the ground on Monday afternoon I just felt numb. You'd imagine you'd feel something, wouldn't you? Grief, anger, relief, guilt, even the cathartic feeling you get when a terrible part of your life is finally over. Something, anything.
Our family's had a rough time of it over the past couple of years. Deaths, serious illnesses and life-changing injuries have taken their toll and sometimes it's hard to get back on your feet after yet another battering. There's only so much you can take.
Mum watched me and my sister take our first breaths and, in the early hours of a freezing January night, in a private room in a nursing home in Cumbria, we both watched her take her last.
Covid-19 was on the death certificate and catching it in hospital just before Christmas saw her off. After nine months of shielding, keeping herself locked away from everyone apart from her support bubble of nurses, carers and immediate family, she caught it and died anyway.
Makes you wonder what those nine months of misery were for. Most of us would like to go out with a bang, this wasn't even a whimper.
There's this overwhelming sense of feeling cheated. No big fanfare, no reception with friends and relatives. No nothing. Just paperwork to sort, a house to clear and a lounge full of bin bags. It was good to get the interment ceremony over with. Unlike our childhood pets, whose ashes were kept by mum in a cabinet under the TV for 25 years - and what a harrowing find that was, especially as our psychotic Manx cat's had started to leak out - mum's remains were buried as soon as possible, with dad's and just a few feet away from her mum and dad's.
So apart from visiting their graves there's now no reason to go to the sleepy little Cumbrian town I grew up in anymore. As a kid I couldn't wait to leave. It was suffocating, like Royston Vasey but the maniacs were more terrifying. Now I'd give anything to have just one day exactly how it was.