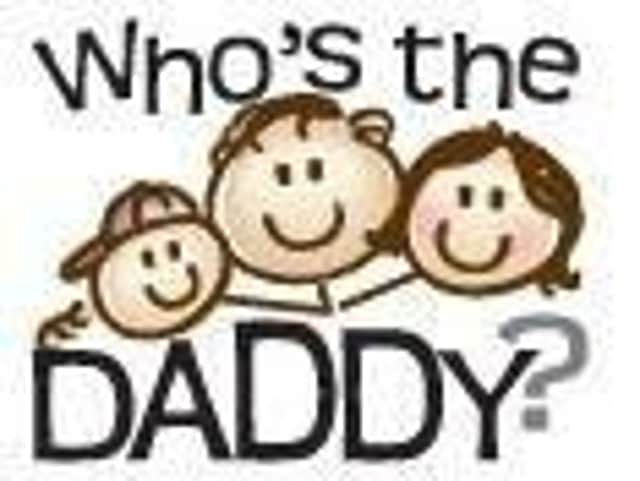 Who's the Daddy
The show is based around a fictitious TV comedy called TGS With Tracy Jordan, a lost-in-showbiz comedian who finally loses his tenuous grip on reality when he designs and sells a video game which crosses gaming with pornography and earns him $300m in a year.
One night Tracy's discussing problems with his children with Kenneth the Page and says: "Those two have never paid me any attention. And rightly so, I'm a strange man who can't be taken seriously."
It's hard to empathise with someone so wealthy their idea of a good time is to buy two blimps and crash them into each other to see what sound they make, but Tracy, I feel your pain.
After a while your kids only call when they want something.
When lockdown began about 12 years ago and our daughters came home from uni and sixth form, I offered to show them how to cook a few half-decent meals from scratch that aren't a Pot Noodle in a baguette or Lidl's version of Shreddies in tap water. Spaghetti bolognese, chilli, a few curries. Something that they could rustle up, stick the leftovers in the fridge and have something nice for dinner in their student hovels.
I know how young adults think, I used to be one. Why should I make dinner when, if I moan for long enough, you'll cook it and all I have to do is eat it? Touché, young 'uns.
However, I received a panicky text message from daughter #1 from her shared house in Liverpool last week, which read: "How do you make that chilli? I've got the ingredients but not how to make it."
Dear reader, I was almost moved to tears. Oil, onions, garlic, fry up for five minutes then bung everything else in for an hour and leave on a low heat. Next night was the same. "I've put too much water in the curry and it's gone all runny. What do I do now?" Keep stirring, it'll evaporate eventually. Pour it in bit by bit next time. She even sent over a picture. Looked good enough to eat.