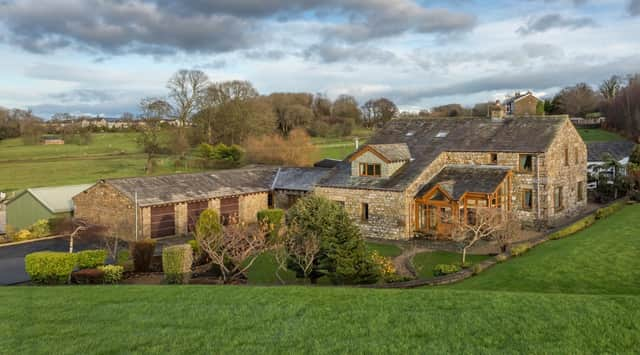 Nearly 770,000 households across Britain are now "property millionaires", analysis has found.
There are now 768,553 homes across Britain valued at at least £1 million - accounting for 2.7% of the nation's housing stock, according to website Zoopla.
This is a jump of 22.95% or 143,476 more property millionaires since August 2016 when the data was previously analysed.
More than half of the nation's property millionaires are in London - which accounts for 430,720 of the total.
With large concentrations of property millionaires in London and the South East of England, the research found there are more than double the number of million-pound properties in Guildford, Surrey than there are across the whole of Wales.
Guildford was identified as the top million-pound property hotspot outside London, with 5,889 homes there valued at £1 million-plus.
Wales was found to have 2,223 homes worth £1 million or more.
Zoopla released the research to mark the launch of its new property calculator tool - million-pound-calculator. zoopla.co.uk - which gives home owners indications of when the value of their own property may eventually reach the £1 million mark.
Zoopla said places with particularly high concentrations of million-pound homes also include Cambridge, Reading, Oxford, St Albans, Bristol and Edinburgh.
Here are how property millionaires are clustered across Britain, according to Zoopla's estimates:
1. London, 430,7202. South East England, 180,3973. East of England, 69,8404. South West England, 33,7175. North West England, 12,5526. West Midlands, 12,2197. Scotland, 11,1018. East Midlands, 6,8459. North East England, 4,83510. Yorkshire and the Humber, 4,103