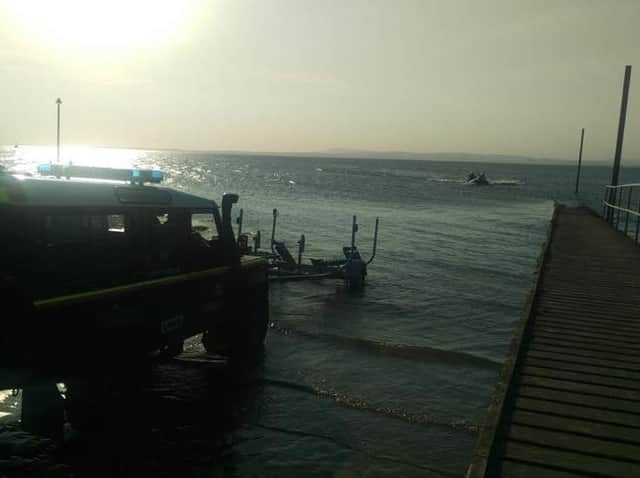 Morecambe Lifeboat were called out to rescue people trying to retrieve a rubber dinghy from the sea at Half Moon Bay on Saturday. Picture: Morecambe Lifeboat.
On Saturday 30th May approx 6:40pm Morecambe RNLI were called to service following a report of multiple persons in the sea at Half Moon Bay attempting to retrieve an inflatable dinghy.
Morecambe's inshore lifeboat was launched at 6.40pm on Saturday, May 30 and immediately began to make to the area.
At 7.05pm a further report was received that all the people were now out of the water and safely on shore in company of Her Majesty's Coastguard and the Police.
Morecambe lifeboat launched the hovercraft to rescue a man said to be going into the sea. Picture: Morecambe lifeboat.
In the early hours of Sunday May 31, at 1.54am Morecambe's Hovercraft was launched following reports of a man entering the sea.
Following on from the launch the Hover crew located the male on the waters edge and brought him safely back to the promenade.
Deputy Launch Authority Justin Mawtus said: "Whilst the inflatable incident ended on a positive note, my advice is do not use them out on the bay.
"The coastal winds will blow inflatables out to sea putting those people in imminent danger who go to retrieve them.
"The early hours call out again shows our resilience in turning out our crew when needed and we are pleased both incidents resulted in everyone being located safely."