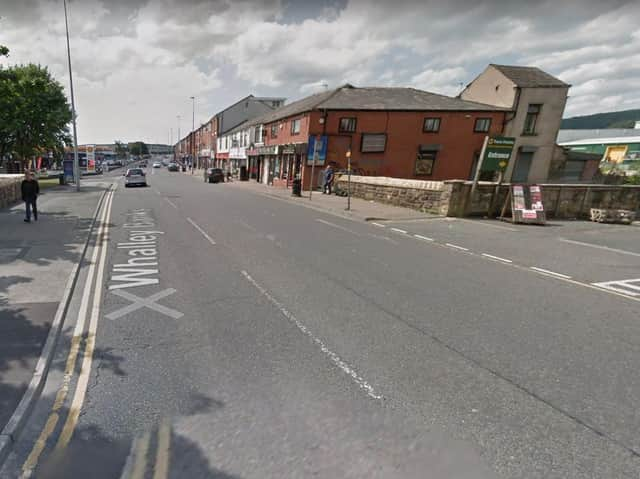 A Fiat Punto Grande mounted the pavement in King Street/Whalley Banks, near Howdens Joinery, before hitting Alison McBlaine, 36, and a second pedestrian. Pic: Google
Alison McBlaine, 36, was knocked down at around 7.45pm on Tuesday, November 19 in King Street/ Whalley Banks, at the junction with Pearson Street.
The mum-of-one died in hospital on Thursday, November 21 from her injuries.
Police believe a car, a Fiat Punto Grande, deliberately mounted the pavement before hitting Alison and a 26-year-old man from Blackburn.
The man sustained serious injuries and remains in hospital.
Following extensive enquiries a number of people were arrested by police in connection with Miss McBlaine's death.
After consultation with the Crown Prosecution Service, two men and a 16-year-old boy have been charged with murder.
They have been remanded in custody to appear at Blackburn Magistrates' Court today (Tuesday, November 26).
It follows the arrests of a 26-year-old man and a 25-year-old man last week. Both men have been bailed to December 19.