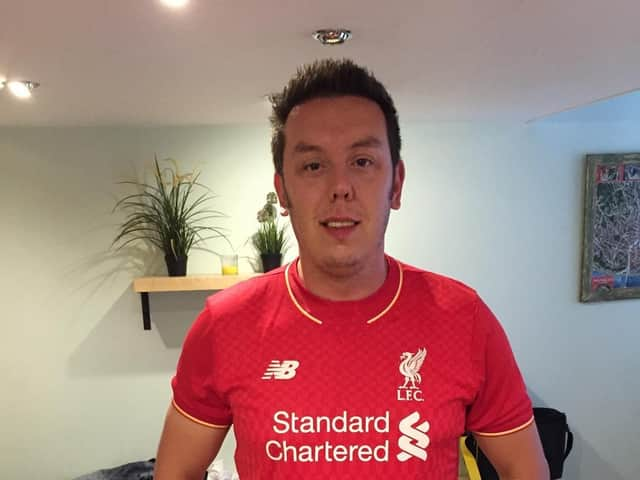 Gareth Roberts
But no-one had been charged as a result of Gareth Roberts' death.
Police had previously been criticised over the evidence brought to an inquest into the death of Mr Roberts, aged 36.
And the dead man's family spoke out frequently at the resumed inquest into Mr Roberts' death to criticise police and the Crown Prosecution Service over the way the case was dealt with.
Mr Roberts, of Singleton Close, Fulwood, died in January 2018 at a house party in Levensgarth Avenue.
Coroner James Newman told Mr Roberts' grieving relatives that it was not his job to apportion blame for Mr Robert's death.
He returned a narrative verdict, saying Mr Roberts "died from asphyxiation most likely due to neck restraint which occurred during a physical altercation in Levensgarth Avenue."
He said contributing factors were the cocaine and alcohol Mr Roberts had consumed.
The coroner had previously adjourned the hearing into Mr Roberts' death, citing "serious concerns" about the evidence presented to court.
The hearing had previously been told that Mr Roberts had been involved in an altercation with another party-goer Lee Bacon and a former girlfriend Elaine Woods .
It was claimed that Ms Woods had hit Mr Roberts with a table leg, and that Mr Bacon had put Mr Roberts in a head lock, which he denied.
Detective Chief Inspector Gareth Willis told Preston Coroners Court that there was no evidence of how the neck restraint happened, and the blow with a lamp was not enough to cause death.
He said there was a strong case for self-defence as Mr Roberts was "wild eyed" and wanted to fight.
Mr Roberts' brother Darren asked how his brother could have suffered 19 injuries if it was a case of self defence.
He said the family had been led to believe there was a strong case and someone would be brought to justice.
Det Chief Insp Willis said the case was very complex and apologised if the family had lost confidence in the police.
A spokesman for Lancashire Constabulary said after the hearing: "Following consultation with the Crown Prosecution Service no further action was taken after Mr Roberts' death and a file passed to the coroner.
"At the request of the coroner we were asked to review the investigation.
"Following a thorough review Mr Roberts' death was again referred to the coroner and we respect today's ruling.
"This has been a tragic investigation and our thoughts remain with Mr Roberts' family."