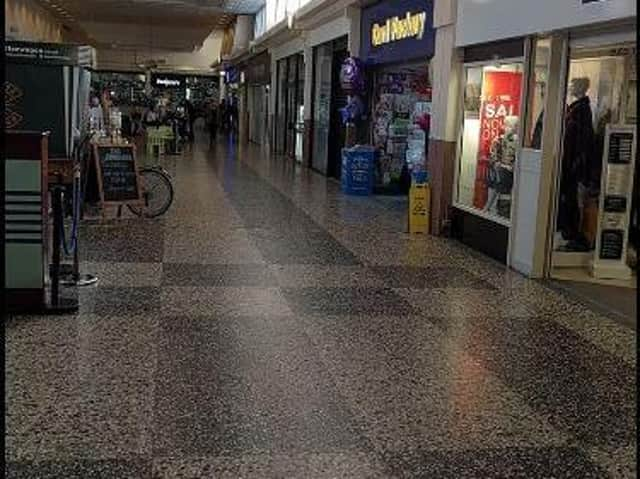 A general image of the Arndale centre Photo: Google Maps
Susan Dube admitted the assault when she appeared before District Judge Jane Goodwin sitting at Blackpool Magistrates Court.
The 45-year-old from Lothersdalde House, Marine Road, Morecambe admitted criminal damage by spitting.
She also pleaded guilty to using threatening behaviour and three offences of assault and racially aggravated behaviour.
Pam Smith ,prosecuting, said that Dube was drunk when she argued about the price of a takeaway meal from a shop in Morecambe town centre.
At one stage she pushed a 72 year old man over and then she bared her backside in public.
She threw an empty bottle of vodka at one woman and shouted and use foul language in public.
She then went into the town's Arndale centre and racially abused a security officer before she was arrested.
Her lawyer Kevin Bamber told the court:"She now accepts full responsibility for what happened .She was drunk at the time."
"She now wants to leave Morecambe and leave the sort of company she was keeping there."
Judge Goodwin said that because Dube had spent a long time on remand awaiting sentence she would only have to serve a short period of the ten week jail term.