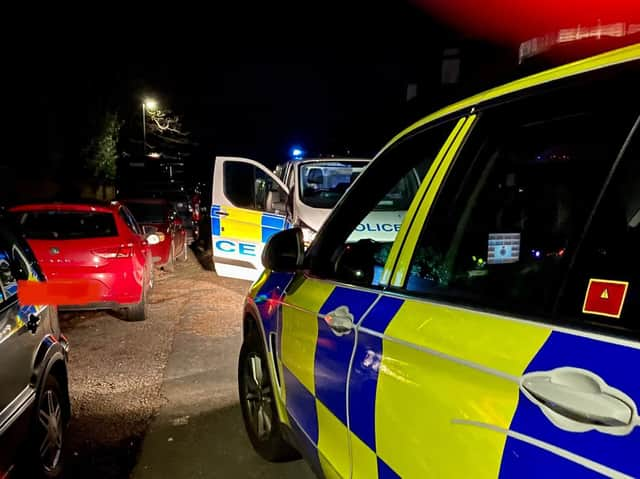 Drugs and 'large amounts' of cash were found in the SEAT Leon (Pic: LancsSpecials)
Officers from the Lancs Specials team had been searching for a high risk missing person when they came across a red SEAT Leon in the town.
Police found two men in the car which contained drugs and 'large amounts' of cash.
The driver was arrested on suspicion of drug driving and the passenger received a fine for breaching Covid-19 regulation.
In a tweet on the LancsSpecials Twitter page, Sp Sgt Jake said: "Busy night covering as a Morecambe van. After a high risk missing person this car was found with two males in containing drugs and large amounts of cash. Driver arrested for drug driving and whilst no offences for the passenger he earned a COVID ticket for his efforts."