Driver, 18, arrested after positive cannabis test following Galgate crash
The driver of this vehicle was arrested for being under the influence of drugs.
Sunday, 27th September 2020, 10:46 am
Updated
Sunday, 27th September 2020, 10:50 am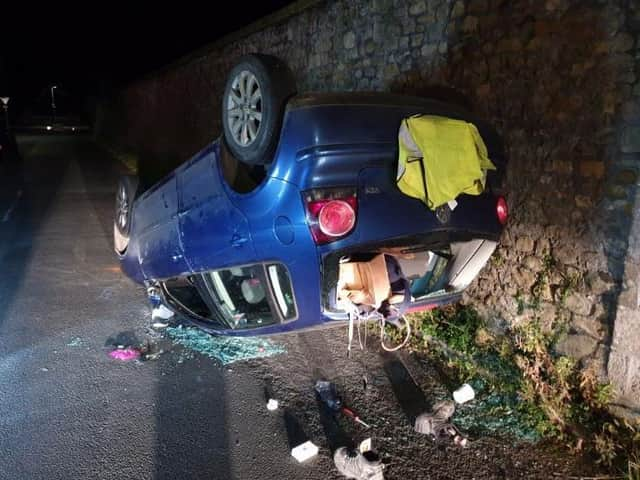 The vehicle on its roof
The 18-year-old driver crashed his Polo into two other parked cars damaging them in Galgate, Lancaster..
He was arrested after a positive drug wipe for cannabis.
Lancashire Road Police tweeted: "Why is there a massive rise in drug/drink drivers? Its horrendous.."