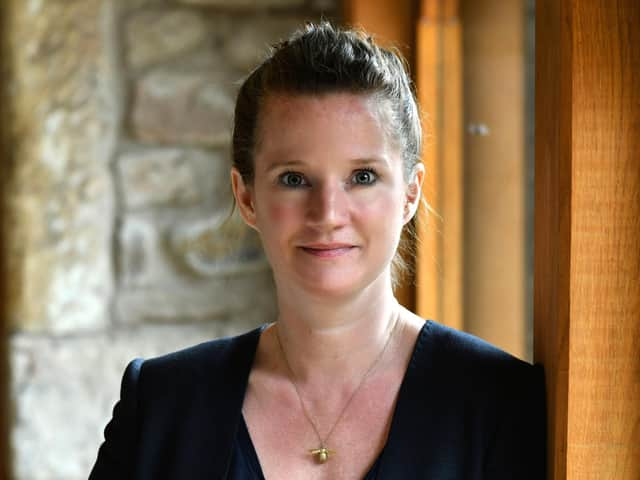 Marketing Lancashire chief executive Rachel McQueen
And they want quarantine restrictions to be lifted at the earliest opportunity.
Tourism boards from across the North say that the Government's newly-announced 14-day quarantine for air passengers arriving into the UK will have serious consequences for the tourism and hospitality industry and will severely impede the sector's ability to restart and recover.
Rachel McQueen, Chief Executive of Marketing Lancashire, said: "The health and safety of residents across the North is our number one priority, but it is also important that we don't cause additional pain to an industry that has been hit so hard.
"In Lancashire, we traditionally welcome visitors arriving into both Liverpool and Manchester airports.
"They come for our coast and countryside as well as our cities"
International tourism to the north of England is worth some £2.5 billion each year, supporting jobs in the visitor economy and wider supply chain.
In normal circumstances Manchester Airport offers connections to nine of the UK's top 10 inbound visitor markets and some of its individual services, such as to China, have been shown to benefit the North's visitor economy by more than £250 million a year.
Now 10 Destination Management Organisations have pledged full support to the Government's commitment to public health, but say that a blanket approach to the quarantine of all arrivals, irrespective of where passengers are originating from, will cause unnecessary damage to the economy and risk livelihoods.
The concept of "air bridges" has been widely aired, including by VisitBritain chief executive Patricia Yates.
And the quarantine plans have been slammed by some airlines, including Ryanair and British Airways, as too much too late.
British Chambers of Commerce Director General Adam Marshall said: "Business communities in the UK and around the world remain concerned by the Government's decision to impose a blanket quarantine on international arrivals.
"The safe re-establishment of connections to key markets and trade partners must now be a top priority for the Government.
"'Air bridges' must be put in place swiftly for the sake of the many industries and livelihoods that depend on the UK's connectivity across the world. Any review process should consult widely with affected business communities all across the UK."