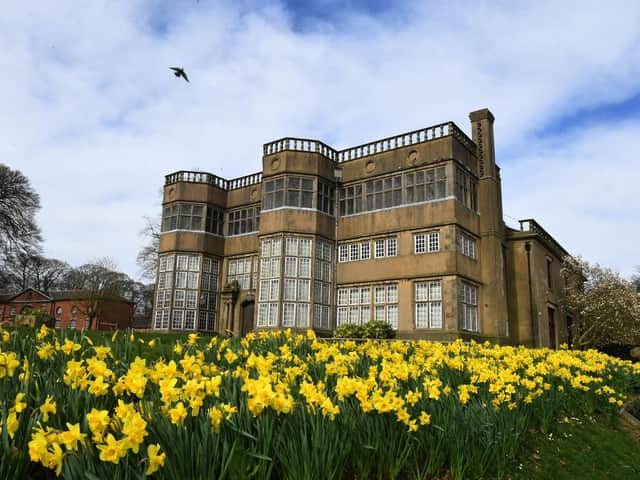 Astley Park, Chorley
In Preston, Moor Park, Ashton Park, Fishwick Bottoms, Winckley Square Gardens, Avenham and Miller Parks, and Haslam Park have the Green Flag. The Friends of Haslam Park also hold a Green Flag Community Award for their management of the sensory and rose gardens, and the Local Nature Reserve.
Councillor Robert Boswell, Cabinet member for environment on Preston Council, said: "We are absolutely delighted to receive awards as part of the Green Flag Awards Scheme here in Preston.
"We know how much quality green spaces matter to residents and visitors, and these awards celebrate the dedication that goes into maintaining Preston's parks and green spaces to such a high standard.
"It's great recognition for all the hard work by park rangers, gardeners, staff, volunteers and Friends Groups to keep all our parks and open spaces looking at their best all year round."
In South Ribble, Longton Brickcroft, Hurst Grange Park in Penwortham and Leyland's Worden Park retain their Green Flags.
Worden Park has held the award since the scheme first began in 1997 and is the only site north of London to have done this, while Longton Brickcroft and Hurst Grange received their award in 1998 and 2005 respectively and have held on to the title ever since.
South Ribble Councillor Susan Jones said the accolade was "an honour and a testament to all of the wonderful staff and volunteers who work tirelessly".
Sunrise at Longton Brickcroft
To celebrate the success, North Lodge in Worden Park was illuminated green yesterday and on Wednesday.
In Chorley, Astley Park, Yarrow Valley Country Park, Tatton Recreational Ground, Withnell Nature Reserve and Coronation Recreational Ground made the grade.
Councillor Adrian Lowe, Executive Member for Customer, Advice and Streetscene Services said: "The Award recognises and rewards well managed parks and green spaces, setting the benchmark standard for the management of recreational outdoor spaces across the United Kingdom and around the world.
"Yarrow Valley Park has won the award since 2005 and Withnell and Tatton Rec have had the award since 2008. Astley Park and Coronation Recreation Ground have held the award since 2014.
"The council strives to improve and maintain our parks and open spaces to the best of our ability and the hard work and dedication from all our staff, community groups and volunteers has ensured that we have kept our parks to the highest standards.
"To have access to great parks and to be able to enjoy time outside amongst nature is so important for health and wellbeing. We absolutely encourage everyone to get out and about and spend time in our award winning parks – they're brilliant!"
Cuerden Valley Park has been granted a Green Flag for the eleventh year.
Park manager Simon Thorpe said: "Achieving Green Flag status means even more this year as Covid 19 has highlighted how important green space is for our physical and mental health, and being outdoors among nature has been one of the main sources of pleasure and relief for so many people."
The national scheme, which recognises and rewards well-managed parks and green spaces, has nationally named over 2,000 green spaces in this year's awards, which recognises well-managed parks and green spaces, setting the benchmark standard for their management across the United Kingdom and around the world.