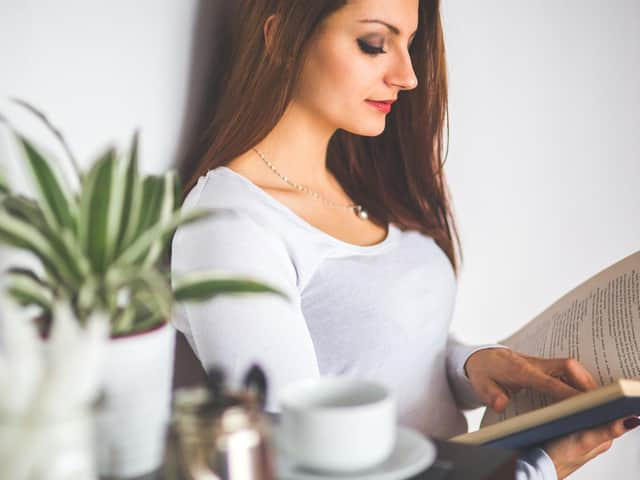 Escape for a while in the pages of a good book
Spring is on the way so take this opportunity to get the garden straight. From digging a veg patch to planting a window box, all your hard work will be there to enjoy by the summer. And you'll get some fresh air and exercise at the same time!
Do you have an old instrument lying around the house that you have always fancied learning how to play? This could be your chance. Or just give the kids' recorder a go. Pick up some tips from www.joytunes.com/blog/learn-to-play/can-really-learn-instrument-online.
When you've sewn on that button that fell off weeks ago don't put the needle and thread away just yet - try your hand at a bigger project. Recycle some old clothes and fashion yourself a brand new outfit. Head to www.boredpanda.com/old-clothes-transformation-sarah-tyau for some inspiration.
Take care of your wellbeing, relax and sit down with a good book. Whether it's a dog-eared old favourite or a brand new novel that's been sitting on your shelf waiting to be read, it's the perfect time out. To buy online try www.hive.co.uk, they give a percentage of your money to a local bookshop of your choice. There's currently free audio books available for kids at stories.audible.com/discovery.
It's a job we can't avoid and this is the perfect time to get it done! Dust, scrub, vacuum and polish your way to a sparkling house you will be proud of. See www.goodhousekeeping.com for hacks and tips.