Adoption in Lancashire: what you need to know
Search gets underway for people interested in adoption in Lancashire and Blackpool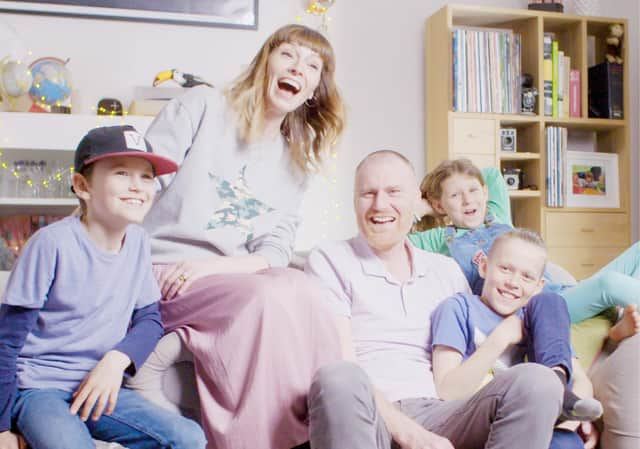 Could you offer a child a loving home?
For the last two years the world has had to learn not take things for granted, but most of us have had a loving home waiting for us at the end of the day.
But for some children and across the Lancashire area, however, being part of that type of family unit is the thing they most wish they had.
Adoption Lancashire & Blackpool's main priority this summer is to help these children to find the homes they need while also affording potential adopters from all backgrounds and walks of life the chance to find the missing piece to create their own family unit.
You could make a difference to a young person's future
Adoption Lancashire & Blackpool would like to talk to anyone who thinks they may be able to adopt a child, whether as an individual or with a partner, if already have children or not, or are a part of the LGBT+ community. The main criteria you need to fit is that you are over 21 and can offer a loving home for a child.
"That's the main underlying thing we'd like to get through to people: you can adopt," emphasised Adoption Lancashire & Blackpool Manager, Karen Barker. "This is a viable process for anybody over 21, whether you're in a same-sex relationship, whether you're single, or whether or not you own your own home. We are particularly looking for people who can take brother and sisters.
"Adoption is an open process for anybody."
The process of being approved to adopt usually takes around six to nine months, but while Adoption Lancashire & Blackpool are upfront with the truth that it can be intrusive, many adopters later report that bringing adopted children into their family has been the most fulfilling thing they've ever done.
Find out more about adoption in Lancashire and Blackpool today
Almost 10 years ago, for example, one local couple adopted a baby girl of 17 months, and then were able to adopt her younger brother two years later, when he was seven months old.
"If we'd known adoption would be so rewarding," they explained, "we wouldn't have gone through the trouble of IVF."
"Speaking to people who have adopted a child is the highlight of my week," added Shane Spence, Strategic Communications Manager. "One thing I have noticed is that they all want to be ambassadors for adoption; they all just ask if there's anything they can do to promote adoption, now that they've been through the process and have brought a child into their home. They can see the good that they've done, and how it has enriched their own lives, too."
Karen Barker, added: "Parenting is an incredible thing that brings joy and fulfilment, but people need to understand the process in its entirety – it's a lifelong commitment.
A child requires stability and security, so it's crucial to prioritise whether they can provide that above their desire to become a parent. It's rewarding to watch and nurture a child's development, but it's also hard work.
"Get in touch with us. We'll do everything we can to make sure the process is as smooth as possible."
For more information about adopting in the area, visit www.adoptionlancashireblackpool.org.uk to read about types of adoption, the journey through it, and how the team will be there to support you all the way.
You can also email the team from the website, or call 0300 123 6727 to talk to someone about it.