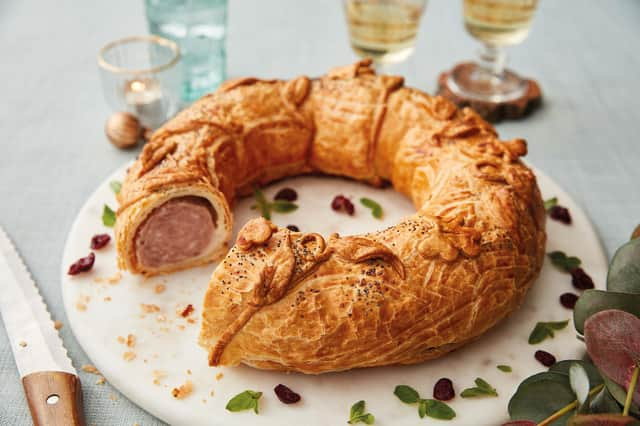 Discover the tasty treats on offer as Booths reveals its Christmas specials for 2021
Introduce yourself to their party favourites for those early December celebrations, set the oven timer for your best Christmas dinner to date, and ensure to save some of your roasties for the Boxing Day buffet.
On the countdown to Christmas
It's never too early to get in the Christmas spirit with Booths
May your lead up to Christmas Day be merry, bright and most importantly filled with delicious cheese board options. No gathering is complete without Singletons 4-piece Cheese selection (£8 serves 6), or if a rich and creamy Christmas is more your taste the Booths Garstang Blue (£10 serves 20) is a winning choice for those friends who want to stay a little longer!
When the big day finally comes around you want to be prepared. Booths have made it simple this year for you and all your loved ones, from morning brunch all the way to the evening tipple before bed.
Booths beef and horseradish Yorkshire puddings are party favourites
Start as you mean to go on with their new and impressive Seafood & Eat Dressed Crab (£4.75 serves 2), a classic combo of delicate white flakes and full-flavoured brown meat dressed back into its shell. Refreshingly fishy, this starter leaves plenty of room for a main course to rival the traditional turkey, Booths Spiced Marmalade Glazed British Gammon Joint - another new arrival to Booths but one to be on the shopping list for years to come. For those who are more adventurous, why not try some of Booths' specialist meats like venison, wild boar or guinea fowl to name a few alternatives.
Back to Boxing Day basics
The festivities don't have to end so soon. Boxing Day is the perfect time to indulge in leftovers and those personal favourites you kept hidden for yourself.