On the right side of Lancaster's tracks
Appeal to find out more about the Lancaster Carriage and Wagon Company which in 1864 formed a limited company
Thursday, 31st December 2020, 3:45 pm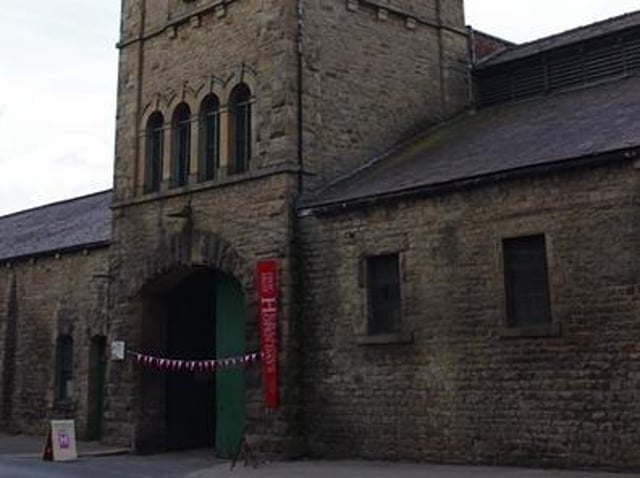 Lancaster Wagon Works clock tower on Caton Road which was opened as part of the Heritage weekends 2014. Picture by Ian Taylor.
Brian and Gillian Woodhouse are researching the Lancaster Carriage and Wagon Company with a view to publishing a book on it and are appealing for anyone with information or anecdotes to get in touch .
They have read through the Lancaster Guardian, Gazette and Observer for the period 1863 to 1908 to build up a picture of the company
Brian Woodhouse said: "This company was promoted enthusiastically by local businessmen in 1863. It was formed in 1864 as a limited company, and was located just outside the boundary of Lancaster in the Township of Bulk, on the premises now occupied by Standfast.."
Lancaster Wagon Works offices. Picture by Ian Taylor.
Lancaster Civic Society provided these historic details when Lancaster Wagon Works was to be opened for Heritage Weekend 2014. The Lancaster Railway Carriage and Wagon Company moved into new premises in 1865, adjacent to the Midland Railway line to Leeds. They moved into their offices in 1865 as well. The works were taken over by the Metropolitan Amalgamated Railway Carriage and Wagon Company in 1902 and closed in 1908. The works were used in the First World War, firstly as a base for the 5th Battalion King's Own Royal Lancaster Regiment, then as an internment camp for enemy aliens, and finally to manufacture torpedoes. In 1923, Morton's (of Carlisle) took over the works to manufacture carpets and furnishing materials. Today, high-quality printing of fabrics is carried out, under the name of Standfast.
The Lancaster Railway Carriage and Wagon Company moved into their offices (pictured bottom right) in 1865 as well. Brian Woodhouse said of the company: "During its first years it survived the company secretary being accused of fraud and his subsequent death. The bankruptcy of it's first major customer, and what was a bitter smear campaign against some of it's directors. Many of it's workers lived in Skerton. The company employed local people and recruited skilled labour from Birmingham, Sheffield and Barrow in Furness. The workforce steadily grew until by 1883, the Wagon Works was the second largest employer in Lancaster and had a significant impact on the local economy. "The work force was predominantly male, and accidents, and court appearances were often reported in the local newspapers.As well as a national presence it had an international reputation. Exporting to New Zealand, Australia, Tasmania, Russia, India, Ceylon, Mexico, South America, Egypt, Spain and many other countries. Some of the stock was of high quality and they produced carriages for the emperor of Brazil, a royal carriage for the British Royal family, and a luxury train for Africa. They also produced trams for export and local enterprises such as Blackpool, Lancaster, Bury, Wolverhampton, and Morecambe. The exciting thing is that some of their work can still be seen.
The Talyllyn railway owns and still operates a carriage made in 1866. Blackpool tram No. 4 is at the Crich Tramway museum in Derbyshire. The Puffing Billy line in Australia runs several Lancaster carriages, also in Australia the Bassendean Museum displays a carriage.
The company amalgamated with several others in 1902/3 and continued to turn out quality product until it was finally closed in 1908.
Puffing Billy in action in July 1980, scanned from negative. At Menzies Creek station. Picture by Michael Jefferies. The Puffing Billy line in Australia runs several Lancaster carriages.
In 1914 the Buildings were utilised as a barracks, projectile factory, and internment camp. A local correspondent in 1962 indicates all the papers and books of the company were burnt. For this reason, there are very few documents originating from the company, most references are from external sources. Brian and Gillian would be pleased to hear from anyone at: [email protected]