Preston woman receives just a penny compensation over marriage promise breach
Local historian Keith Johnson looks back at the case of a broken promise of marriage that ended up in the courts...
Thursday, 1st October 2020, 12:30 pm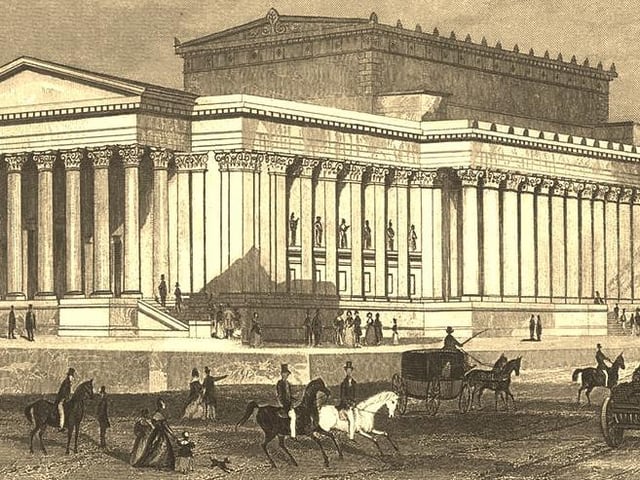 The case was heard at LIverpool Assizes Court
On the second Monday of August 1874, at Liverpool Assizes, Alice Martin, aged 27, a mill operative in Preston brought an action to recover damages for breach of promise of marriage.
The defendant was George Incecliffe, a guard on the railway, who also lived in Preston and had fathered Miss Martin's illegitimate child.
Mr. Segar, acting for the plaintiff, told the court that his client earned between 20 and 30 shillings a week. Intimacy had occurred between the parties beginning in December 1872, and since then the defendant had promised her marriage.
Saying that as soon as some houses being built were finished, he would settle down and make a home for her.
She had become suspicious that there was another woman in his life, although he denied it.
According to Mr. Segar she subsequently kept away from him for a fortnight, but he turned up at her factory and asked her to patch things up, a request she refused.
A short while later she agreed to go to Freckleton with him for a picnic and whilst there he pledged that nobody else would be his wife.
As a result of their earlier intimacy she had become pregnant and he had vowed when she told him he was the father that he would not let the child be illegitimate.
As things transpired Miss Martin had become poorly during her pregnancy and the child, although healthy, was prematurely born.
Her confinement had meant she had been away from work for over 2 months with the loss of earnings substantial.
The court was then told that the defendant was well aware that she had had three illegitimate children before they were engaged and he had been happy to develop their relationship, saying she was not a wild girl in his opinion.
Miss Martin then gave evidence in support of Mr. Segar's statements saying that when told about her previous illegitimate children he had said it did not matter as his own father was a chance child, as was his uncle and he still thought highly of his grandmother.
Several witnesses were then called to prove the promise of marriage, one of whom when quizzed by Mr. Addison, acting for the defendant, admitted that she herself had given birth to three illegitimate children.
It was then revealed that the defendant had recently married a woman from Derbyshire and according to Mr. Addison this was the reason the plaintiff had brought the action. The defence to the action was that Incecliffe had never made any promise of marriage, although improper intercourse was admitted.
The defendant when called swore that he never had any intention of marrying the plaintiff, and neither did he promise to do so.
He then claimed, amid much laughter, that he had unwisely been dragged into her company by others.
The jury after a few minutes deliberation awarded the plaintiff damages of one penny farthing.
His Lordship Baron Pollock, despite the protestations of Mr. Segar, regarded the outcome as satisfactory and dismissed a claim for costs by the plaintiff.