Preston man tried to slit his throat in the dock after life sentence
Local historian Kieth Johnson looks back at the dramatic protest a defendant made after being sentenced to transportation.
Thursday, 23rd July 2020, 3:19 pm
Updated
Thursday, 23rd July 2020, 3:26 pm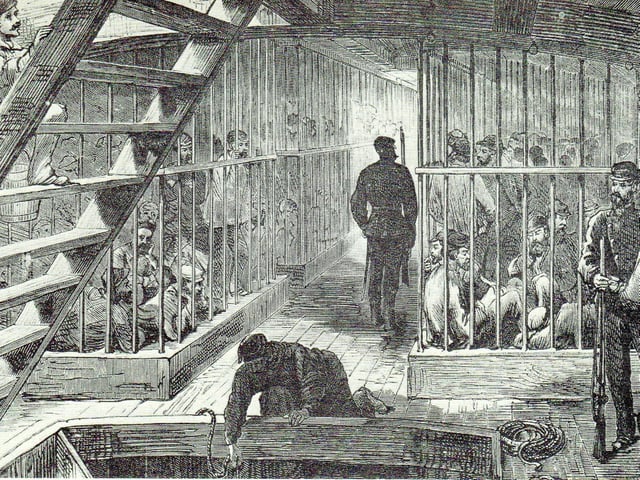 Transportation awaited the guilty
In mid-April 1833 the Preston Sessions took place before the chairman Thomas Batty Addison at the Court House adjoining the House of Correction.
Mr. Addison with over a decade of experience in his role had earned a reputation for imposing severe sentences on those found guilty of crimes.
This particular Session being another example of the harsh sentences likely to be inflicted on those who had transgressed.
In his address to the Grand Jury he remarked that he had a list before him of the prisoners who faced trial and had been convicted previously and should they be found guilty again it was within his powers to extend the punishment inflicted.
That intention was to be brought into practice when Richard Jackson, aged 32, was brought before the court charged with stealing in Preston, one bottle of wine, the property of Elizabeth Fleetwood.
A man named Joseph Nutchell had been implicated with him, but the court heard he had admitted evidence to prove Jackson's guilt and had therefore been pardoned.
Once the jury had brought in a guilty verdict Jackson was addressed by Mr. Addison who informed the court that he had only recently returned from transportation after a seven-year sentence and would therefore be transported for life.
The sentence was no sooner pronounced than the offender turned his back to the bench, and pulling down his neck cloth with one hand, he with the other hand endeavoured to inflict upon himself a wound in the throat, with an instrument concealed about his person.
One of the court keeper's who was standing close by quickly seized him by the arms and they both ended in a huddle on the floor of the dock.
A turnkey was soon on hand, and with his assistance Jackson was lifted up and it was discovered that he had attempted to cut himself with the broken handle of an iron spoon with a jagged edge.
The wound was more a tear than a cut and not life threatening.
He was then removed from the court and as he was led back to the cells he remarked that he had done it because of the horror of how convicts were treated.
The incident had excited a great deal of commotion in the court but soon an unflustered Mr. Addison continued with the matters in hand.
In mid-February Richard Fiddler, aged 16, had been apprehended accused of stealing four silk handkerchiefs the property of Richard Arrowsmith, a shopkeeper in the Market Place, and James Eastham and John Savage had been accused of receiving the items knowing them to be stolen.
The Preston magistrates had seen fit to send the three for trial at the Preston Sessions and the jury took little time in returning a not guilty verdict with regards to Eastham and Savage and they were set at liberty.
Richard Fiddler, described as persistent offender, was not so fortunate as the jury returned a guilty verdict and Mr. Addison duly informed him he would be transported across the seas for a period of seven years.
He would soon be heading to Lancaster along with Jackson to await transportation from Glasson Dock on a journey full of trepidation and fear.
Amongst the others found guilty were three teenage lads from Blackburn.
The crime they admitted was stealing a pair of shoes and all three received a four-month prison sentence and a severe whipping.
Whilst teenage duck thieves John Gregson and John Hankinson were sentenced to 14 days in prison, and for the theft of a silver spoon Alexander Davidson, aged 27, was sentenced to two months with hard labour.
All in a weeks work for the chairman Mr. Addison.