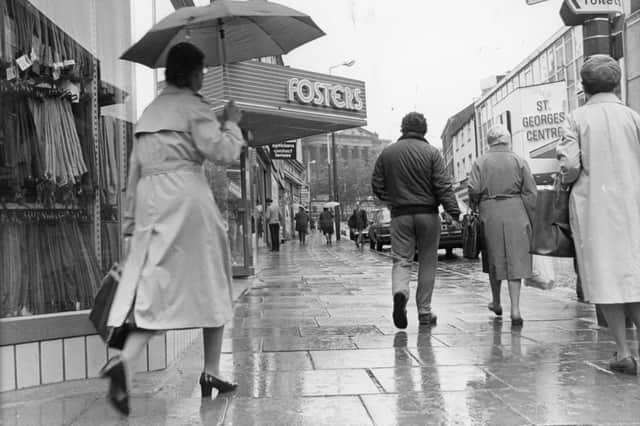 Friargate looks very different here - with cars parked up outside the shops. Fosters clothes shop was found on the corner of Friargate and Orchard Street. One thing that hasn't changed though is the weather!
Preston in the 80s: Here's 10 pictures of Preston's often overlooked shopping area Friargate
In this glimpse of Preston life in the 80s we take a look at Friargate.
Sunday, 12th June 2022, 3:45 pm
Updated
Monday, 13th June 2022, 10:44 am
This street is cut in two by the still controversial Ring Way, and because of this parts of the thoroughfare is often shunned as a shopping area. Here we take a look at what it was like back in the 80s. Is it much different to how it is now? If the roadworks are anything to go by – not much has changed! IN CASE YOU MISSED IT: Friargate in the 90s and 00s. READ MORE: When Preston became a city. MORE MEMORIES: School days at Fulwood High School