Morecambeology - In service of humanity with Peter Wade
The St John Ambulance Post by the Super Swimming Stadium was a regular feature of the summer season in Morecambe.
Friday, 1st January 2021, 3:45 pm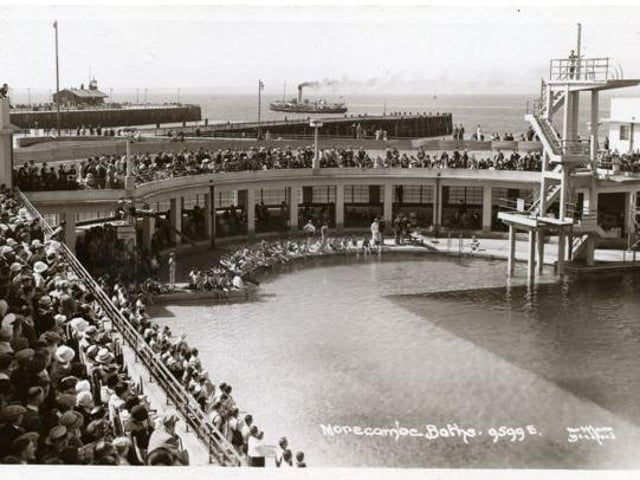 The opening of Morecambe's Super Swimming Stadium in 1935.
Founded in 1890, Morecambe St John Ambulance Corps was one of the town's oldest voluntary organisations.
The Corps' first member was Joshua Jowett, later to become Manager of the Assembly Rooms on Market Street and then Proprietor and Manager
Over the rooftops to the Adult College, formerly the Art and Technical School which was taken over by St John's Ambulance as a distribution centre around 1914.
The first member of the women's section was Miss Ellen Richardson. The Corps was given a wheeled stretcher in 1898 and a horse-drawn ambulance the following year.
A motor ambulance followed in 1918. They were then based on Morecambe Street at what had been the Lyric Music Hall (now Smokey O'Connors).The founding members were Alf Shaw ((plumber), Reuben Woodhouse (Morecambe Harbour employee), Jack Stocks (plumber), Joshua Jowett (newsagent), Sam Weller (Stage Manager at the Winter Gardens), Rev TT Lancaster (curate, Morecambe Parish Church), Dr HF Oldham, Mr Taylor (Deputy Instructor), Alf Wilding (plumber) and Tom Waddington (chemist).
In 1914 Dr Oldham appealed for 50 beds for a new hospital set up in the Albert Hall on Victoria Street. He also took over the new Art and Technical School as a distribution centre, though both projects were well ahead of need or demand.
A move followed in the 1930s to the new Ambulance Hall on Alice Street.