Lancashire nostalgia in 1982: Drinking in the Commons; cast iron hangover; and Margie marches back to PNE
Here's a look at some of the stories that were making the headlines back in 1982:
Thursday, 15th October 2020, 10:20 am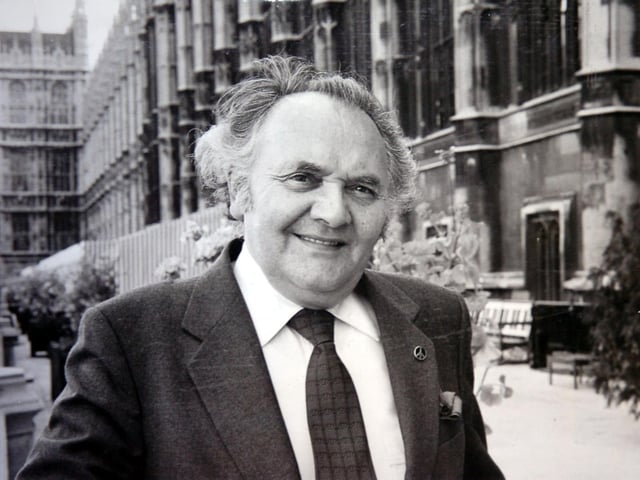 Preston South MP Stan Thorne deprecated "open-all-hours" drinking in bars in the Commons
Commons drinking is downed in one
Lancashire's MPs hit back at an accusation that they can "drink themselves silly" during the licensing hours at Westminster.
The allegation was made in Free Trade, a magazine for independent pub landlords.
Mark Caunce who got his head stuck in railings during a night out
"These MPs can drink day and night while you and I are packed off home for the afternoon or to bed at closing time," said the article.
"Most free-thinking people would like to choose when they drink... is having a drink after 11pm to remain an exclusive right that our MPs have elected only for themselves?"
Preston South MP Stan Thorne was quick to deprecate the "open-all-hours" policy of bars in the Commons.
"I'm not one of those who spend any time in the bars of the House. But if it was put to the vote I'm sure there would be a majority in favour of keeping the present opening hours."
Preston band West Coast who have recorded a new version of Margie for Preston North End
But North Fylde MP Sir Walter Clegg said: "I don't think you can compare the House of Commons with a pub. The Commons has had these arrangements over many years and they work very well.
"After all, it's very different from drinking in a pub - it's a place of work."
Cast iron hangover as Mark gets stuck
Mark Caunce had a cast iron excuse for getting home late after a night at a pub.
He fell headlong into trouble chasing his mates down the road.
As he ran he stumbled head first into a set of ornamental railings - and no amount of tugging could free his befuddled brain box.
It was stuck fast... amazingly in a gap of no more than five inches.
And what happened next was better than the midnight movie in Fox Lane, Leyland.
As Mark knelt helplessly on the pavement along came the police. Then an ambulance... then two crews of firemen who decided it was a job for a hacksaw.
So they cut away the railings to free him from his predicament after an embarrassing half hour.
Then he was taken to hospital for a check-up before being allowed home.
Margie marches back to Deepdale
Preston North End soccer fans who remember the good old days are in for a real treat.
No, Tom Finney is not making a comeback, but a never forgotten favourite, Margie, certainly is.
After a gap of almost 25 years the song - once the signature tune of PNE - will be heard again at Deepdale as the players run out of the tunnel and on to the pitch.
Repeated requests by older supporters to revive the tune - played so stirringly in the past by Brindle Band - has led to country and western group West Coast recording an up-to-date version.
It is intended to play the tune, renamed Deepdale Margie, at every home match in the future.
General manager Barney Campbell said: "It's an excellent recording and we hope that fans will enjoy it."