Lancashire nostalgia in 1970: Preston pick Alan Ball; bovver boys and the Good Jail Guide
Here's a look at some of the stories that were making the headlines back in 1970:
Friday, 12th June 2020, 5:12 pm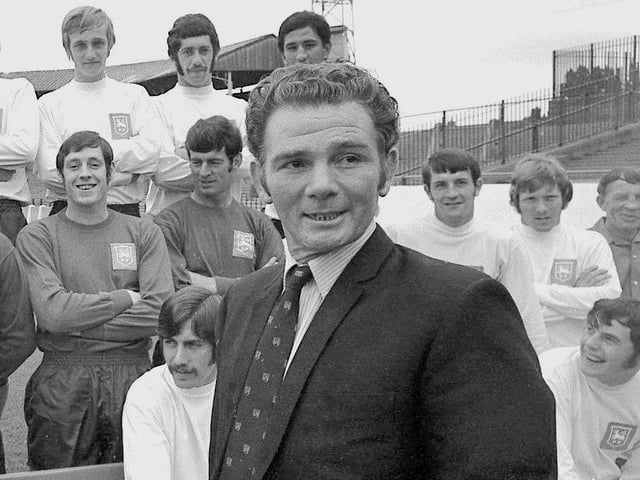 Alan Ball is set to be named the next Preston North End manager
Preston North End pick Alan Ball
Alan Ball will be appointed as Preston North End's new manager - providing he can reach agreement with his present club Halifax to be released from his contract.
His contract with Halifax still has two years to run, finishing at the end of the 1972 season.
Ball, rated in the Malcolm Allison class by Halifax chairman Alan Maden is just the type of man North End want to take them back to the top flight.
But Halifax are determined to try and hold on to Ball. Mr Maden states that his club and Ball have had a very happy partnership and for his club to lose him would be "as big a blow as Leeds United losing Don Revie."
Ball is known as a man who cannot resist a challenge and he will likely be determined to take over at North End if at all possible.
Police thwart battle of bovver boys and Hell's Angels bikers
The expected weekend clash between skinheads and Hell's Angels at Southport never materialised. A strong force of police, strengthened by officers drafted from outside the resort, were waiting at Chapel Street station. And more than 200 skinheads arriving from Kirkby and the Liverpool areas never had a chance to get off the train.
They were kept on by police and dog handlers and sent straight back without setting foot in the station.
For the fourth consecutive Sunday, the skinheads had threatened to invade the town and packs of motorcycling Hell's Angels roamed the streets looking for them.
Some of the skinheads, confined to the train, smashed windows and light bulbs in one of the coaches.
The Ribble bus strike based in the Liverpool area also helped the police as there were no buses coming into Southport from Merseyside.
There were no arrests and it was quiet at the Pleasureland fairground, scene of previous running fights.
A handful of skinheads who managed to slip the police net and get into the town were soon spotted. They were ordered by the police to take off their boots and hang them round the necks.
More than 100 leather-jacketed Hell's Angels on their motor cycles were followed round the town by police patrols but there was no trouble.
Order your Good Jail Guide now from all good bookshops
Preston jail gets rock-bottom rating in a light-hearted Good Jail Guide. But Kirkham Open Prison comes well up the list.
In a preface the book says: "This brief guide is to help those who may be unaware of various facilities provided free under direct patronage of Her Majesty the Queen. We refer to the chain of guest houses in Great Britain known as the HMP group.
"Special qualifications are needed for use of these facilities and a force of talent scouts patrol the streets daily in search of the right candidates. Once accepted, for even a short stay, it becomes easier to book in another time."
Of Lancaster Jail the guide says: "The only one of the group where the date of origin is uncertain but ancient all right. It used to be a castle with a Norman keep. Official circles praise the occupational amenities, but other reports talk of occupational hazards. No rating."
Preston jail gets the brief entry: "Opened in 1799. It was rebuilt in 1820. It is time they rebuilt it again. Over 600 guests. No marks."
Kirkham Open Prison, near Preston, gets a glowing three arrows rating. The guide reports: "Dormitories and huts for 512 and conducted tours laid on for anyone thinking of applying for membership."