Lancashire man murders two women before turning gun on himself
Local historian Keith Johnson looks back at a tragic tale of murder and suicide from yesteryear.
Wednesday, 14th April 2021, 12:30 pm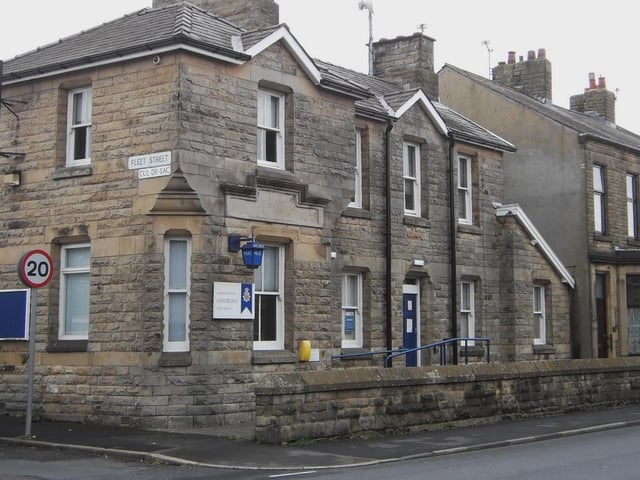 Longridge police station on Derby Road
On the first Saturday of October 1948 just before midnight P.C. Stokes, stationed at Longridge police station, received a call from James Moulding saying that he had discovered his cousin William Bower, aged 36, slumped on the pavement in Silver Street, Longridge in a bloodied condition.
The constable immediately rang for an ambulance and hurried to the scene where Bower lay on the pavement outside his wife's home fatally wounded from gunshot wounds to his stomach.
P.C. Stokes then shone his torch through a side window of the house next door, known as Mill Farm, and saw the body of a women slumped inside the dining kitchen. After breaking a window to enter the property the constable discovered two dead women.
Widow Elizabeth Riding, aged 65, appeared to have been strangled and her daughter Joyce Riding, aged 35, had been shot. Bower was rushed to Preston Royal Infirmary where he died four hours later. Police officers from the Forensic Science Laboratory in Preston were called to the scene.
A shot gun was found in a room at the rear of the house and it was thought that Bower had left by the back door and staggered round the house before collapsing on the footpath.
There were three discharged cartridges.
An inquest into the tragedy was opened on the following Tuesday and after formal evidence of identity of the deceased it was adjourned for a couple of days by coroner William Blackhurst.
When proceedings got under way again it was revealed that Bower had been discovered lying on the pavement outside the home of his estranged wife who lived next door to the Ridings.
Mrs. Bowyer told the hearing that she had been separated from her husband, who had served in the R.A.S.C. during the war, for about five months.
Stating that he had called to see her on the Saturday afternoon and told her he was going away.
He had seen their four children, including her recently born baby boy for the first time, and given them a bag of threepenny bits.
She described her husband who worked as a farm labourer as someone of a violent nature who had developed a fondness for neighbour Joyce Riding.
She claimed he had asked her for a divorce in July by which time he was often spending the whole evening next door with the Riding's with Joyce Riding having in July had a stillborn child by Bower.
She went on to say that at about 9 o'clock that night she had heard scuffling and loud banging next door and two hours later she heard a noise outside and banging on her door and fearing it was her husband she ignored it.
According to other witnesses Bower had met Joyce Riding that evening at a mutual friend's house at 8 o'clock and told her he was going away. It was believed that Bower had then gone to the Riding's home and strangled Elizabeth Riding. He had then waited for Joyce to come home and when she did shot her dead before shooting himself.
It was also stated at the inquest that Bower had met some friends earlier in the day and said, " I will be the talk of the world", sadly he had become the talk of Longridge by the end of the day.
After Coroner Blackhurst had summed up the evidence the jury retired.
After a lengthy consultation they brought in a verdict of double murder by Bowers relative to the two women and a verdict of 'felo de se' was recorded for Bower.