An ideal way to keep cool this summer for collectors of antiques
Our antiques expert Allan Blackburn cools down with these ornate antiques...
Thursday, 9th July 2020, 3:37 pm
Updated
Thursday, 9th July 2020, 3:42 pm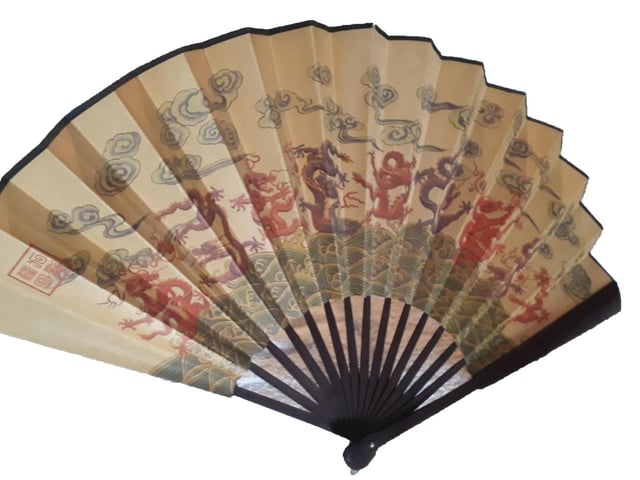 This lovely wood and paper fan is a simple and elegant example
With lots denied their usual exotic summer destination this year, at least we've had some lovely warm weather too. Whether in your garden or venturing as far as the park, how do you keep cool: shade, shorts, water, or (my weakness!) ice cream?
Did you know you could be using one of the oldest, simplest and most effective methods of portable personal cooling? Pictorial records going back 3,000 years show the Greeks, Etruscans, Chinese and Romans all used fans as cooling and ceremonial devices.
Reaching Europe by the 16th century, early fans were easily recognised status symbols reserved for Royalty and the nobility. Their central sticks were made from materials such as ivory, mother of pearl and tortoiseshell, often carved and pierced and ornamented with silver, gold and precious stones.
The leaves were beautifully painted by craftsmen who gradually amalgamated into guilds such as the wonderfully named Worshipful Company of Fan Makers. Fans from this era are highly valuable, for example a French or Italian mid 18th century mother of pearl or gemstone decorated fan will easily fetch £3,000 upwards.
We picture the Victorians using parasols to shelter from the sun, but fans soon became a more popular summertime accessory due to their compact structure and ease of use even in confined spaces.
In the 'accessory' collecting category along with handbags and gloves, antique fans are beautiful to collect and display, and will certainly hold their value.
Mint condition Victorian and Edwardian fans fetch several hundred pounds, but reasonable examples can be found starting around £40.
Higher decoration or antiquity will raise the value, but as a relatively lightweight item which might have seen a lot of use, expect lower priced fans to have significant damage and wear.
This lovely wood and paper fan is a simple and elegant example. Painted with oriental pastoral scenes, it is currently keeping cool in the centre priced £10.
A good place for research is the Fan Museum in Greenwich, it holds over 5,000 fans from all over the world, from the 11th century to the present day.