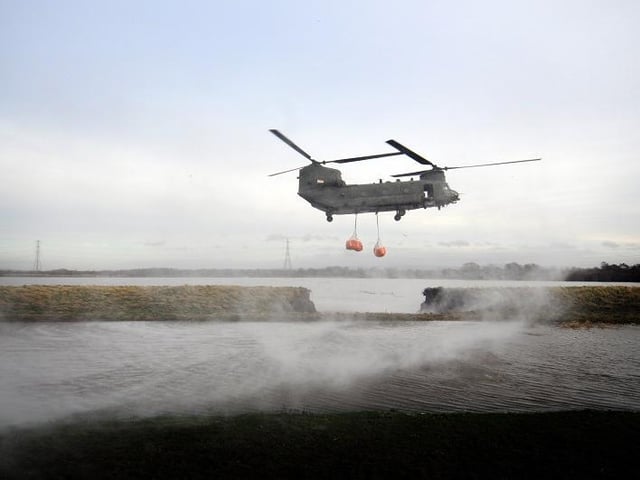 An RAF Chinook helicopter attempts to plug the gap in the defence wall
Boxing Day 2015: Torrential rain and floods were some of the worst Croston had ever seen
Boxing Day in 2015 saw a month's worth of rain cause misery for some Lancashire residents.
Saturday, 26th December 2020, 7:00 am
Rivers burst their banks, homes were flooded and left without power, roads were closed and left whole communities cut off. We take a look back at the pictures we took at the time, and during the following clean-up.