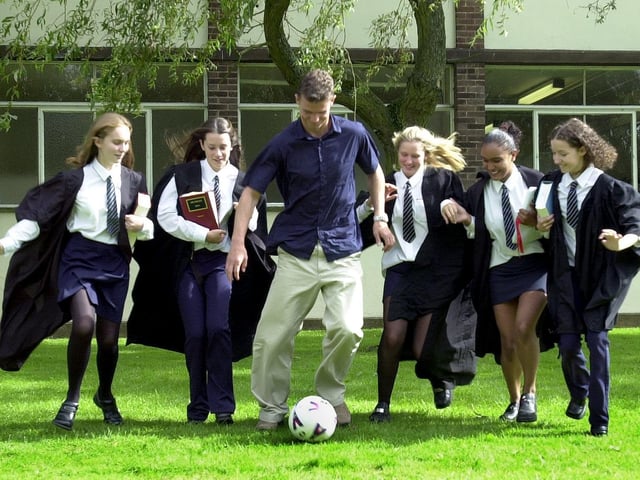 Pupils from Southlands High School, Chorley, who competed in the Magistrates Mock Trial Competition try out their football skills with Bolton Wanderers player Gudni Bergsson who is also a qualified lawyer
Are you a former Southlands pupil or do you recognise any of the famous faces from the school?
Were you a Southlands pupil in the late 90's and early 2000s? See if you recognise any of the former students pictured or any of the celebs that visited the school.
Tuesday, 25th August 2020, 1:41 pm
From Coronation Street stars, to famous footballers, to TV presenters Southlands High School in Chorley welcomed visitors with open arms. See how many you can recognise amongst our gallery: