Victorian Society objects to changes at Harris Museum in Preston
The Victorian Society has objected to plans for changes to Preston's Harris Museum.
Wednesday, 6th January 2021, 3:45 pm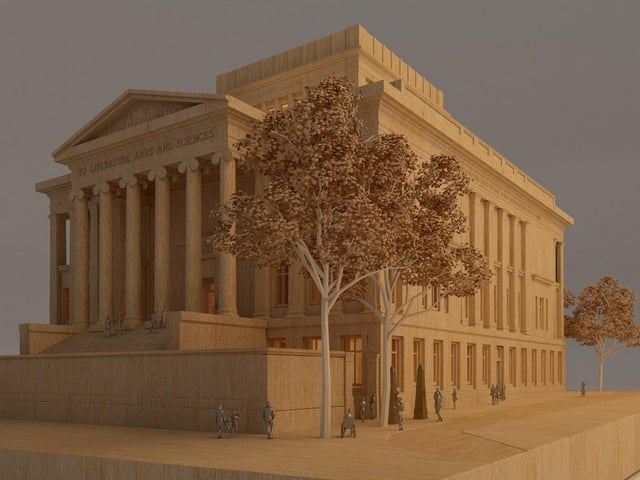 A model of how the museum could look
Proposals for listed building consent for work at the city centre museum and art gallery have been recommended for approval by city council planners - following a referral to the Secretary of State.
However, charity campaign group the Victorian Society has lodged an objection to the 'Reimaginging the Harris' scheme, designed to breathe new life into the listed building including by improving the entrance, making the interior more inviting and putting in a new gallery floor.
They have asked Preston Council's planning meeting to refuse the plans when they meet virtually on Thursday.
Tom Taylor, conservation adviser for the Victorian Society, said: "The Victorian Society objects in the strongest possible terms to these proposals. The Harris Museum is an incredibly important building — among the finest Greek Revival buildings in Europe.
"We must tread very carefully when altering a building of such architectural significance, and these proposals do not adequately take into account the special architectural qualities of this magnificent building.
"Preston City Council must do more to understand and protect Preston's historic environment. We urge the council to seek revisions to these damaging plans."
A report by planning officers, due before the committee, says the development's impact on the Market Place conservation area would be 'low' and that the proposed works would 'preserve the character and setting of the heritage asset.'
It is more important than ever on you taking out a digital subscription to support our journalism.