Art exhibition re-opens in Preston - via virtual tour
An art exhibition closed down by the coronavirus crisis just days after opening in Preston is being re-opened for the public to view online.
Saturday, 16th May 2020, 7:00 am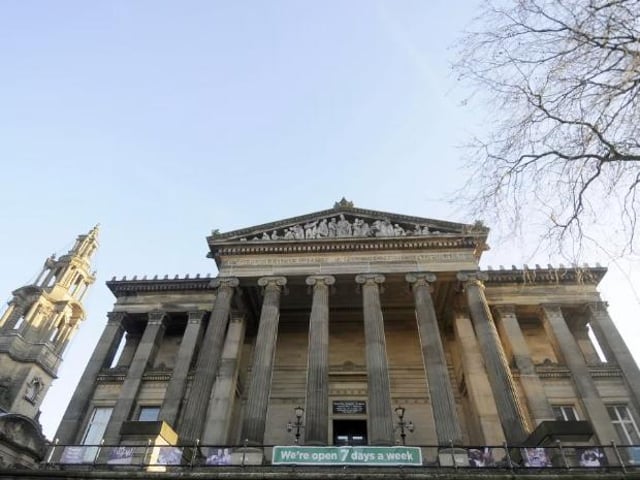 The Harris is putting its Artful Lines exhibition online.
The Artful Line, which is a selection of works from the Harris and the Courtauld Gallery in London, can now be seen in a virtual tour.
The exhibition features works from the 17th century to the present day and includes drawings by Angelica Kauffman, William Blake, Dante Gabriel Rossetti, Frank Auerbach and Deanna Petherbridge, as well as with contemporary works from Preston artists Gavin Renshaw, Kathryn Poole and Anita George.
The Artful Line exhibition is one of Harris' Spring 2020 exhibitions and opened just prior to the current Covid-19 crisis saw the building temporarily close.
A sketch by William Henry Hunt (1790-1864) is one of the works on view.
The exhibition explores how a drawing can be a first thought rapidly sketched, a complex work made in preparation for a finished composition, or an independent artwork.
A drawing can also be a record of how we see the world, or a visualisation of the artist's imagination.
The Harris curators, working remotely with the team from the Courtauld Gallery have made all the works on display available to see safely online from the comfort of your own home.
Coun Matthew Brown, leader of Preston City Council, said: "We are grateful that the Harris and Courtauld teams have been able to deliver this fascinating exhibition online for everyone to enjoy safely from home.
"I know many of us are missing the opportunity to visit familiar places such as museums, art galleries and libraries with friends and family.
"Going online with their work in this way means the Harris and the Courtauld Gallery can keep in touch with their visitors until it is safe to open again."
Katherine Dunleavy, regional programmer coordinator for the Courtauld Gallery, added: "We are delighted to have been able to work with the Harris to produce the exhibition online, alongside a special selection of talks and interactive activities available for people to do at home.
"We hope everyone will enjoy these easy to do activities, find out more about drawing and create their work at home with talks from curators and artists to inspire you."
The exhibition is part of an ongoing project with the Courtauld Gallery that celebrates our shared heritage with Courtaulds textiles.
Gavin Renshaw, Kathryn Poole and Anita George have made new work for the exhibition inspired by the history of the site, now Red Scar Business Park, and the people who worked there.
This year marks the 40th anniversary of the closure of the factory in Preston.