6 city walks Preston: best urban trails to stretch your legs during lockdown - from Hoghton Tower to Avenham Park
How many of these local spots have you walked at?
Wednesday, 27th January 2021, 4:21 pm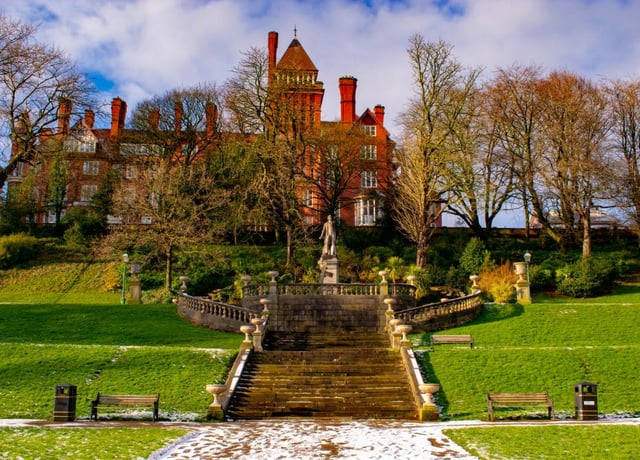 The stunning Avenham Park is a popular place for strolls (Shutterstock)
Thankfully, we are lucky enough to live in a tranquil place with plenty of green spaces not far from our front doors.
Walking is one of the only weekend activities you can do at the moment, but there's so much choice in Preston that it never gets old.
Remember, travel restrictions are in place in England and the government guidance is to stay in your local area for exercise.
Without further ado, here's some of the best city walks you can do in Preston.
Best city walks in Preston
Start point: Hoghton Tower car park
This impressive manor house, which dates from the 16th century, comes complete with some serene paths you can follow in its grounds.
The circular walk is ideal for a Sunday stroll or dog walk, and starts from the car park at the tower.
From there, you'll explore the peaceful grounds of the castle, with fantastic views of the surrounding Lancashire countryside.
This walk will please everyone as there's a woodland, a walled garden, and a rose garden.
If you wish to go further you can pick up on the Witton Weavers Way which leads to the small hamlet of Hoghton Bottoms.
South Meadow Ln, Preston PR1 8JP
Start point: Avenham park car park
This stunning riverside park goes back to the Victorian era, and stepping into the grounds feels almost like you've gone back in time.
There's even a Japanese garden which dates back to the 1930s.
Ideal for an evening stroll, a lunchtime walk or a weekend dog walk, it's a central location where you can forget about the hustle and bustle of city life.
The park is well-maintained so don't worry about any harsh terrain.
Bristow Ave, Preston PR2 1JE
Start point: Avenham park car park
Another popular Preston park is Haslam Park, and it's easy to see why.
It's the place to go for dog walkers, runners and families alike, but there's so much space that you will never feel crammed in.
The park runs along the tranquil canal, which has a number of original features like an ornamental lake and an old drinking fountain.
There's also a nature reserve in the park, complete with some meadows, rose gardens and picnic areas.
Haslam is nothing short of an autumnal movie scene, with its tree lined entrance and screeds of open space.
Maudlands, Preston PR1 7JQ
If you're looking for a peaceful water walk, look no further than Preston Canal.
The canal meanders through the city centre to Haslam Park.
Starting at the beginning of the canal at Maudlands - just to the north west of the city centre - you can follow the towpath to the stunning park, which you can then take your time to explore.
Then, pick up the canal again and follow it back to Preston where the route finishes.
If you fancy a longer walk you can continue west along the canal to Salwick, where there are spectacular countryside views.
Start point: Multiple places
Perhaps the city's most famous walking route is Preston Guild Wheel - a circular route suitable for both walking and cycling.
The loop takes you on a full tour of the city's peaceful parks, cascading rivers and beautiful countryside.
However, you can join and leave the route at any point depending on how far you want to go.
Highlights of the landmark walk include Avenham Park, the Riversway Docklands and the waterside sections along the River Ribble.
Moor Park Ave, Preston PR1 6AS
Start point: Moor Park Ave
Situated on the outskirts of the city centre is the Grade II listed Moor Park.
The expansive green space is the city's oldest and largest parkland, and it has a network of easy walkways and cycling paths just waiting to be explored.
There's so much space, so you don't need to worry about seeing other people at this popular park, whether you run, walk or cycle.
A unique feature of the park to keep an eye out for is the Jeremiah Horrocks observatory,
The old building opened back in 1927 but it still operates as a weather station.