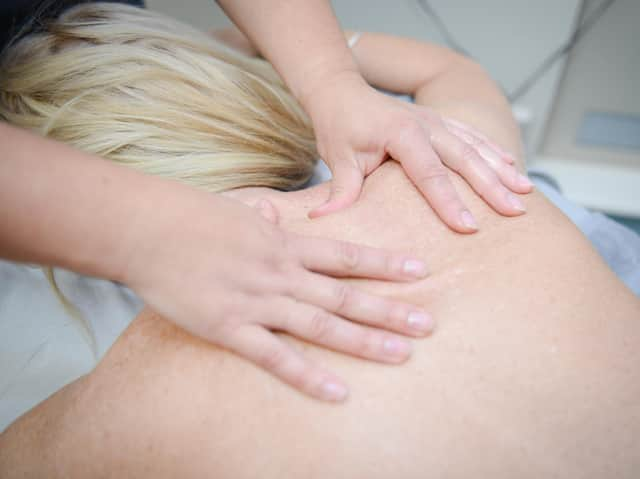 Rosemere Cancer Foundation fund complementary therapy treatment such as massage and aromatherapy for all cancer patients.
The charity and the trust share the cost of aromatherapy and massage sessions delivered by CancerCare therapists working at the Royal Lancaster Infirmary, Furness General Hospital and Westmorland General Hospital.
Figures show that 290 patients from the Royal Lancaster Infirmary opted to undergo complementary therapy, which has been proven to bring physical, emotional and psychological benefits to those undergoing cancer treatment.
A further 229 patients from Furness General Hospital followed suit as did 70 from Westmorland General Hospital.
The service has currently been suspended because of the coronavirus pandemic and the need for cancer patients to isolate themselves from all but essential contact, however, Dan Hill, Rosemere's Cancer Foundation's chief officer, said: "We see the complementary health therapy service that we fund alongside the Trust as just as important as the big projects we are involved in to supply equipment or improve the treatment environment.
"The feedback we receive from patients is always so positive that we know it does a lot of good. We will restore the service as soon as we are advised that the time is right but we are delighted that a record number of patients took up a course of complementary last year."
Rosemere Cancer Foundation fundraises to bring world class cancer treatments and services to cancer patients being treated at eight hospitals throughout Lancashire and South Cumbria, as well as at Rosemere Cancer Centre at the Royal Preston Hospital.
The cancer centre is the region's specialist cancer treatment centre, undertaking all radiotherapy plus other specialised treatment for the two counties.
The charity funds cutting edge equipment, research, training and other cancer services and therapies that are beyond limited NHS resources.
For further information on its work, including how to make a donation, visit www.rosemere.org.uk